There are several paths to follow when working on your digital nomad journey. While some ask to work remotely as a permanent employee, others break free on their own and start their dream business. Do you fall into the latter group? 
Being self-employed definitely comes with its advantages. However, as with everything, there are a few drawbacks. Let's explore key considerations if you're self-employed.
* Just to let you know that this article may contain affiliate links. If you click on them we might receive a small commission, at no extra cost to you.
Some of the biggest drawbacks seem to be the difficulty of managing your own schedule. As well as the additional workload that comes along with sorting out your own finances.
Most people who are employed by an external company clock in at 9 am, complete their shift, clock out at 5 pm, and don't give another thought to their workload until the next morning. Unfortunately, this isn't the case for those who work for themselves.
Interested in the different types of approaches to remote work? Read our blog here.
Setting budgets and filing tax returns is another not-so-glamorous aspect of being self-employed that can often leave people wondering whether the entrepreneurship life is really for them.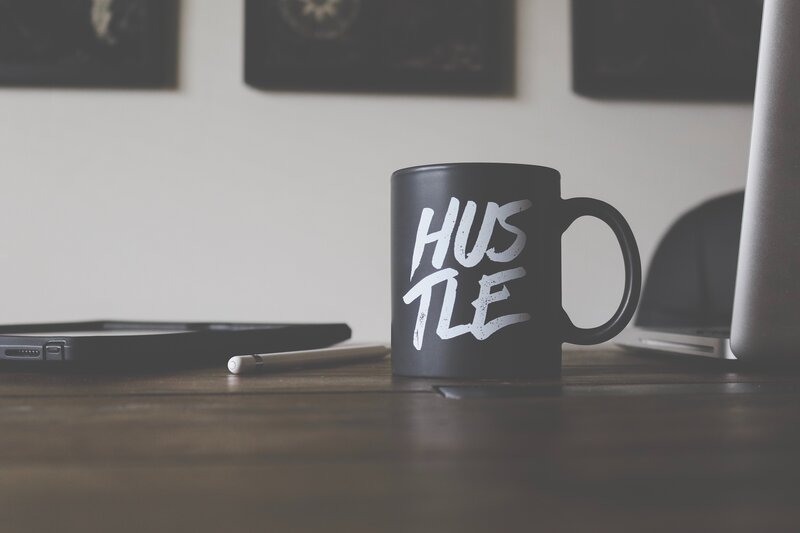 Benefits of Self-Employment
Even with the drawbacks, there are several benefits to being self-employed. The benefit that most people associate with self-employment is increased freedom. When you become your own boss, you can set your own schedule and it's much easier to fit your work life around your personal life.
It's also much easier to earn a significant income with self-employment as the rates tend to be higher per hour than a traditional salary. This provides you with the potential to generate more money by working the number of hours as an employee.
The tax benefits that come along with being self-employed are also a huge bonus. In most states, you can receive benefits, allowances, and relief that can help to decrease your tax payments.
These allowances can cover your associated expenses, including the cost of new equipment, travel to your remote work destination, or advertising for your business.
Do these benefits make you want to start your own business? Read our guide on becoming a nomad entrepreneur here.
It might take a year or two for you to feel confident in being self-employed. However, once you've got the bases covered in your business, everything falls into place. 
Key Considerations for Self-Employment
To help you along your journey, here are some important things that you need to know if you're self-employed.
1. You Have to Complete Your Own Tax Returns
Usually, those who are employed by somebody else don't have to organize their own tax returns. However, if you're self-employed or you have your own business, it's down to you to organize your taxes at the end of each tax year.
To correctly file your taxes, you need to identify your basic tax rate and any additional state or local taxes that might apply to your business. You must also determine your total income for the previous tax year, including gross revenue, profits, and business expenses.
Let's take one step at a time.
If you're finding all of this very overwhelming, you can hire an accountant or a bookkeeper to help you out. They will know exactly what needs to be done so you can pay all of the taxes that you owe. Even though you'll be paying an extra employee (or outsourced service) by hiring an accountant, it's worth it to avoid getting into any legal trouble.
For American citizens, the IRS states that self-employed taxpayers must estimate their tax payments four times each year if they are expected to owe more than $1,000. To make these estimates, a 1040 form if required.
Sometimes business can get busy and you end up falling behind on your tax payments. If you're currently in this position, use tax relief services to help you get back on track.
Using these services will provide you with an expert tax attorney who will be able to negotiate with the IRS to resolve any late payments so you can stay focused on running your business.
Tax can get a little bit more complicated when you're a digital nomad. Read our basic guide to digital nomad taxes here.
2. You Need to Open a Business Bank Account
When you first start your business, you might be able to get away with combining your personal finances and your business finances.
However, as you start to scale your business, this becomes a lot more complicated. When you have money flowing in and out of one bank account, it becomes much more difficult to budget and create accurate cash flow charts for your business.
In some states, it's a legal requirement to open up a separate business account when you own a business. So, to stay on the safe side, open up your bank account before you even register your business.
If you plan on traveling a lot as a digital nomad, then we recommend the following banks for remote workers.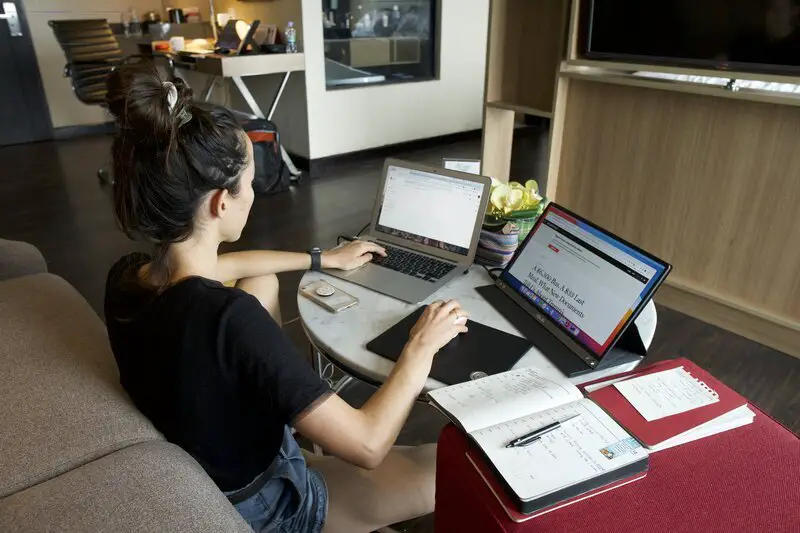 3. Time Management is Essential
You might think of yourself as a highly organized individual who has great time management capabilities. However, it's not until you are the owner and manager of your own business that you really have to hone in on these skills.
When you have multiple aspects of a business to run, your time becomes precious. Being able to manage your schedule efficiently, whether that is through diary organization, multitasking, or scheduling, is crucial to your business. You need to know what tasks need to be completed to ensure you meet your upcoming deadlines.
Time management also involves the delegation of tasks to other employees or freelancers and, for this, you need great leadership qualities. It might be difficult at first to let go of some of the responsibility. You might want things to be done exactly how you like them!
However, being able to delegate and outsource some of your workload is essential to the success of your business. When you free up some of your precious time, you can focus on the more important, more complex tasks at hand.
4. Embrace Technology
Nowadays, technological tools make being self-employed and running a business extremely easy.
Don't be afraid to embrace technology in your business. Whether it's an app or new software, it can be used to streamline your business operations and significantly enhance your workflow.
There are also several communication platforms, such as Slack, that you can implement into your business to improve communication between your employees. This is particularly helpful if you run a larger business and you have multiple departments. It also helps if you have a distributed team with employees around the world.
If you're a freelancer, a variety of technologies can be used to help you manage your schedule. They will help interact with clients and manage your finances. Asana is a great project management tool that enables you to set deadlines, manage your tasks, and engage with your team.
Several different platforms now have built-in accounting features where you can create and send invoices to clients with ease.
The World is Your Oyster!
Starting a business is a grand adventure, made all the more exciting by living a nomadic lifestyle. When you consider the above tips, then you open yourself up to a streamlined and successful organization.