Of all of the Surf City hotels, this one deserves the official name. The traditional beach house theme is incorporated throughout the venue, promising a relaxing and comfortable stay.
Surf City Hotel is a comfortable and convenient two-star hotel located on Long Beach Boulevard in New Jersey. The Atlantic Ocean is a stone's throw away, and there's a choice of surf spots nearby. 
As one of the oldest structures on Long Beach Island, Surf City Hotel boasts a deep history. It's a popular destination for people on summer vacation – and those looking for a place to stay with easy access to top surf spots such as Ship Bottom, Cape May Avenue, and Hollyoake.
Browse the best places to surf around the world in our month-by-month guide.
* Just to let you know that this article may contain affiliate links. If you click on them we might receive a small commission, at no extra cost to you.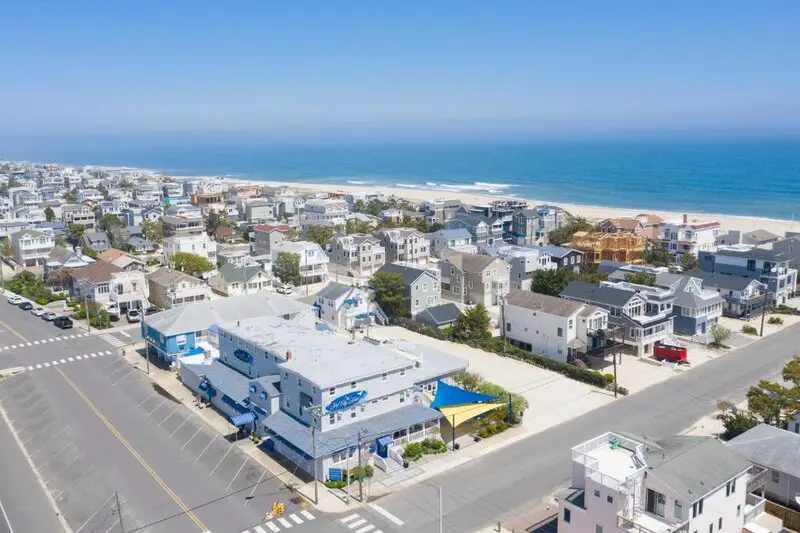 Highlights of Surf City Hotel, NJ
There are certainly fancier places to stay, but none can quite compete with the character offered by Surf City Hotel. Long Beach Island has several surf spots, all of which can be enjoyed from the comfort of this amazing spot. 
Surf City Hotel is a fantastic option for everyone – including families, surfers, party-goers, and those interested in ghosts (there are rumors).
Here's what you can expect when staying at Surf City Hotel. 
Steps away from the beach
A selection of dining options on-site – including a sushi bar, beach club, and bistro
Liquor store available on-premises
Event venue for parties, weddings, reunions (the list goes on)
Nearby local attractions and activities
A choice of different rooms to choose from, depending on your preferences
Surfing Near Surf City Hotel
The Long Beach island is known as Surf City for a very good reason. There are several surf spots to enjoy, suitable for all levels and within close proximity of the hotel. Some of the most notable spots include the following:
Ship Bottom - exposed beach break that can get crowded on a good day
Cape May Avenue Surf - consistent swell breaking on the sandbar
Hollyoake - exposed jetty break that works consistently, favoring left-hand rides
Wooden Jetties - exposed jetty break that works best around mid-time - be careful of rusty wreaks!
The area boasts a diverse choice of surfing opportunities along an 18-mile stretch of sand. There's something for a surfer of every level. As the area has undergone construction, there are only a few spots (mentioned above) that offer consistent swell.
Most of these spots work on low to mid-tide, but it's best to review each spot before waxing up your board. Overall, winter offers the most consistent swell, with November taking the cake as the best month. Keep in mind that the wind can pick up during this time as well.
Browse other awesome places to surf in November here.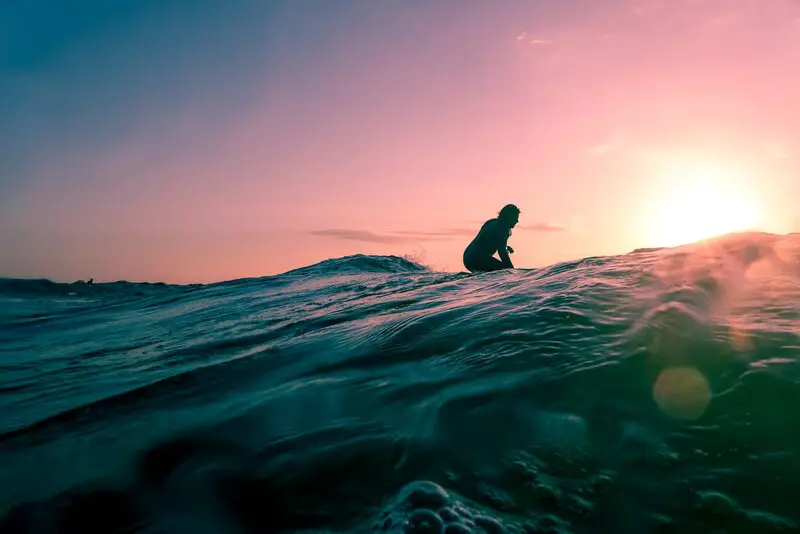 Getting to Surf City Hotel
The closest international airport near Surf City Hotel is Atlantic City International Airport at Atlantic City. Located less than 40 miles away from the airport, the commute to the hotel takes approximately 45 minutes.
Unfortunately, there is no public transport that makes the trip, but you can rent a taxi for approximately $140. We'd recommend renting a car and driving yourself, especially if you plan on moving from one surf spot to another.  As a bonus, Surf City Hotel offers secure parking. 
Book your flight to New Jersey
Accommodation at Surf City Hotel
Now getting to the juicy bit. There's a choice of rooms to stay in, all of which offer free wifi, a private bath, telephone, flat panel TV, in-room refrigerator, and climate control AC.
Guests can choose from the following options in the hotel;
Two-bedroom kitchenette suit
Two-bedroom suite on the third floor
Two bedrooms with queen and full beds
Single full bed

 

Single king

 

Queen single
The larger rooms are especially great for digital nomads who want to put in a few extra hours on the road!
Interested in starting your remote work journey? Read our guide to start your digital nomad business.
Guests can choose from the following options in the inn;
Double full bed on the second floor
Double queen bed on the first floor
Single king bed on the second floor
Single king bed with a sofa sleeper
Guests can choose from the following options in the cottage;
Single queen bed on the first floor
Delux two-bedroom apartment suite
Single queen bed

ADA

cottage
Each of the rooms is designed with care, offering a cozy environment reminiscent of the beach. From the moment that you walk into the reception area to unpacking your bags in the spacious cupboards, you'll feel instantly at home.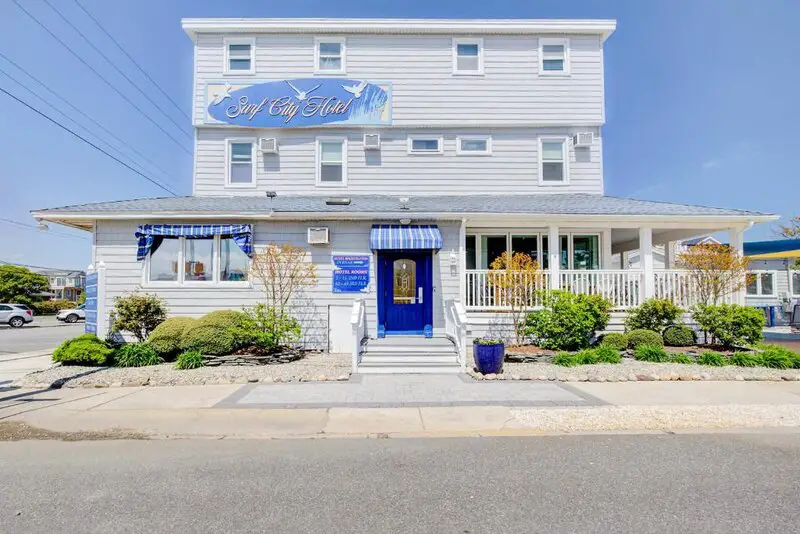 Amenities at Surf City Hotel
The hotel is more than just a place to stay. When you're not spending time at the beach nearby, you'll find plenty of space to relax in communal areas. 
There's a choice of places to dine at the hotel. There's the Surf City Bistro, the Clam Bar, and the Bistro Sushi Bar - something to suit the tastebuds of all visitors. 
If you're feeling particularly social, then you can also enjoy a drink at the Beach Club, browsing the calendar to see what entertainment is on offer (such as live music and trivia).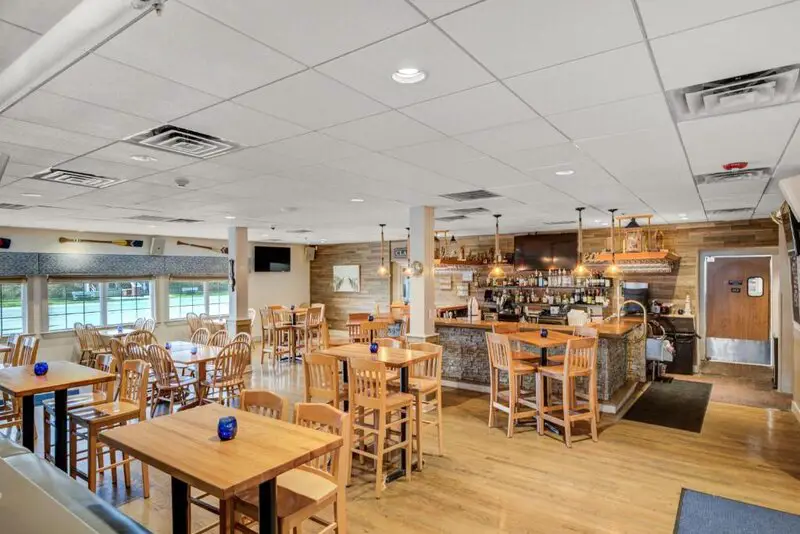 Things To Do In The Area
Long Beach Island has its own culture and vibe, encouraging people to relax, unwind and enjoy their vacation.
Are you looking for some fun activities to do in the surrounding area? Use these ideas as a starting point.
Visiting or surfing the beaches - of course!
Fantasy Island Amusement Park
Barnegat Lighthouse
A selection of cafes and restaurants
Book Your Spot At Surf City Hotel
The Surf City Hotel is a popular spot for vacation goers and weekend surfers. If you want to secure your spot at the comfortable and welcoming hotel, then we suggest you prepare in advance.
The staff are friendly and will immediately make you feel at home. The close proximity to the beach is the wow factor - but don't underestimate the rest of the facility's offerings!
Book your stay at Surf City Hotel