With the development of innovative transport technology and the creation of efficient infrastructure, people can travel to work using a wide range of means of transport. Unfortunately, the ride to work can feel quite unpleasant. So, how do you make the most of your commute?
* Just to let you know that this article may contain affiliate links. If you click on them we might receive a small commission, at no extra cost to you.
In fact, commuting can make you feel like you are wasting your time and energy. The average duration of a one-way commute in the United States is around twenty-eight minutes, which amounts to close to five hours per week. Why not start using that time to get things done?
It might not seem like it, but commuting does not have to be boring! Instead of idly sitting around and thinking about how much you despise your job, you should use commute time to prepare for the day ahead, read a book, and listen to music. If you want to learn more, keep reading!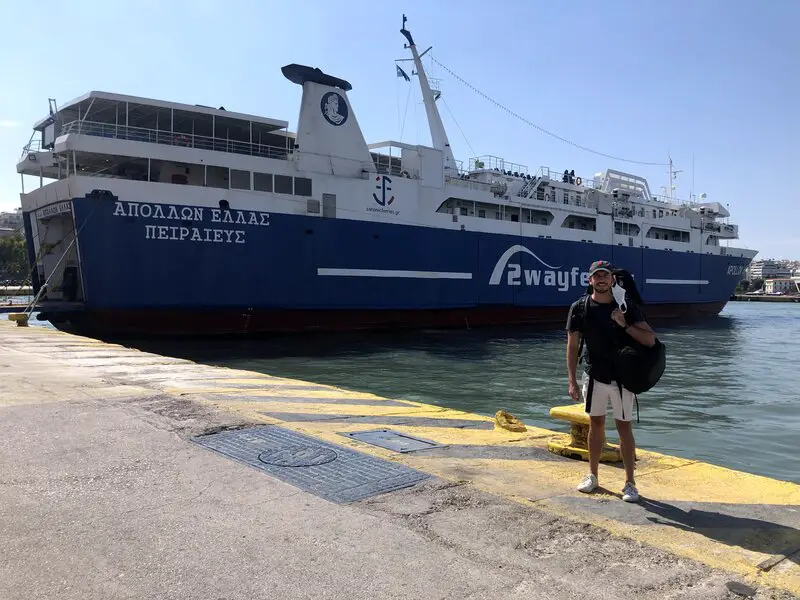 Life on the Road as a Digital Nomad
While many people spend time in bumper-to-bumper traffic as they make their way to the corporate office, digital nomads experience a different type of commute. Overnight flights, long bus trips, and extended layovers are all a part of our daily lives.  
Even when working from home, time is spent moving from one appointment to another,  running errands and adopting a flexible way of working. Some digital nomads even set up an office in a van and live the mobile life in that way. 
Are you still looking for ways to make the most of the digital nomad life? Read our blog on tips to become a nomad entrepreneur here!
Whether you're working as a digital nomad, you're an office employee, or you're working in between – the commute doesn't need to be a dead space.
5 Tips to Make Use of Time
Here, you will find a list of tips that will help you make the most out of your trip.
1. Choose the Right Means of Transport
The means of transportation that you choose to go for can have a big impact on the way you feel each time you travel to work. A car is a comfortable option, as it provides you with plenty of privacy and peace. On the other hand, it can be costly.
Public transport is a popular means of transport in large cities. It is usually quite cheap and gives you the possibility to save large amounts of money if you decide to purchase a monthly ticket. Unfortunately, it has quite a few disadvantages. For starters, public transport often gets delayed. In addition to that, the journey itself can be unpleasant, particularly if you need to travel during the rush hour.
Other than that, you could use ride-sharing services, such as Uber and Lyft. Ride-sharing services are becoming increasingly popular around the world and can be particularly beneficial if you do not have a driver's license, but are not keen on using public transport. 
If you are interested in using ride-sharing services, you might want to check Uber vs. Lyft comparison. It will help you decide which ride-sharing service suits both your needs and your budget best!
2. Plan Your Day
A different way to make the most of your commute time is to use it to plan your day in advance. That way, you will be able to minimize the time that you will have to spend thinking about what your day at work should look like when you finally get to work. 
For instance, you can take out your phone and set up a few meetings, and make a list of tasks that need to be done. You could plan a few enjoyable activities that you will do after you get home, too!
A lot of digital nomads have side hustles and passive-income earning projects that they can do on the road. 
Interested in starting a passive-income earning project? Check out a few ideas here!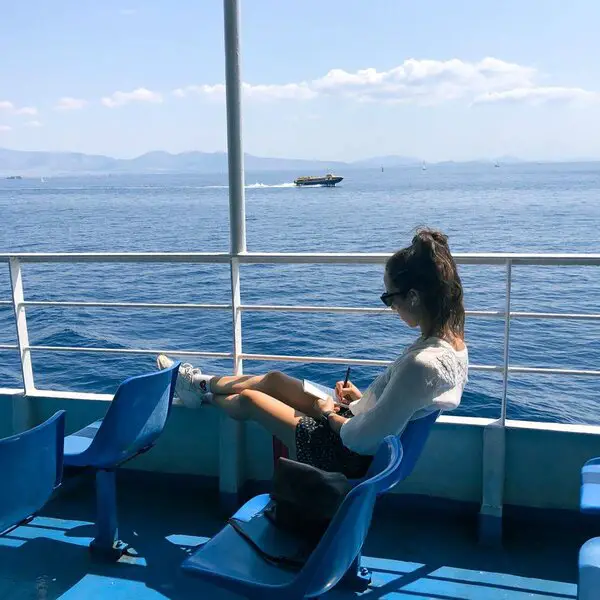 3. Read a Book
Reading is one of the most effective ways to learn interesting things and broaden your horizons. You can make use of your commute time by reading a book that will provide you with useful information about the things that you find interesting and the things that you need to know to do your job.
Reading will allow your brain to focus on something other than the problems that you might be dealing with. What is important is that you read a book that you find to be genuinely interesting and that is easy for you to understand!
4. Listen to Music
Music is one of the oldest forms of healing known to man. Because of that, it should come as no surprise that listening to music can help you deal with stress and increase your energy levels. 
In spite of the fact that listening to music might not seem like one of the best ways to make use of the time you spend commuting, it is guaranteed to boost your mood!
Prefer audio content with more educational purposes? Check out our awesome list of digital nomad podcasts here!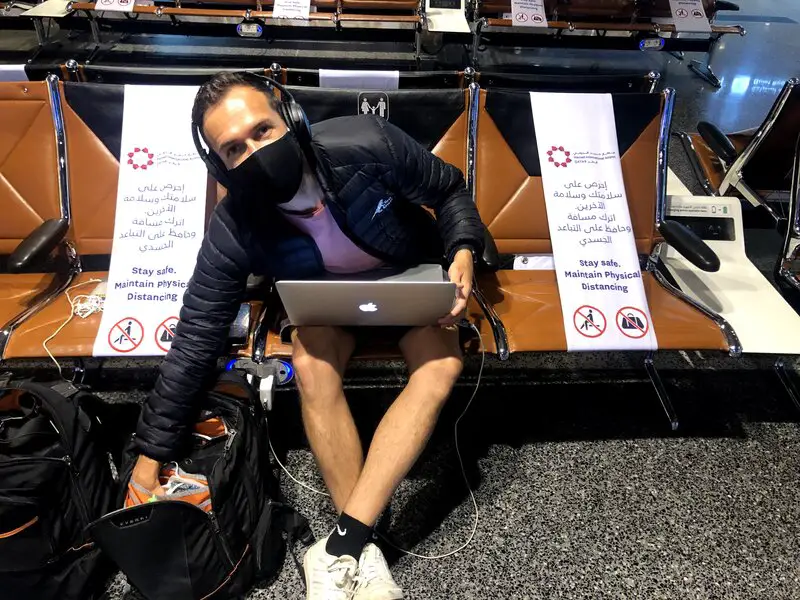 5. Sleep
When you have problems sleeping at night, both your body and mind will suffer from a lack of sleep. It might cause you to feel tired and moody, as well as prevent you from focusing on completing work-related tasks. 
If you feel like it, you can take advantage of your commute and take a nap. It can be a great way to get a little bit of sleep after a sleepless night!
In Conclusion
To sum up, the hours that you spend commuting do not have to go to waste! Instead, you can use that time to do things like plan your day, read an interesting book, listen to music, and rest. 
Other than that, if you want to feel as comfortable as possible, it is important that you choose the means of transportation that suits your needs and your budget best. If you follow the tips listed here, you should be able to make the most out of your commute with ease!