When people hear about digital nomads, they immediately think of young single professionals who travel the world while working on their laptops. But there are also nomadic families, where both parents work remotely and travel the world with their kids.
They are location-independent families with more flexibility than those whose parents have to come to offices for work. If you are among the digital nomadic families and wondering where to go for your next adventure, refer below for tips on where to go in Spain for nomadic families.
Wondering how to get started as a digital nomad? Begin here!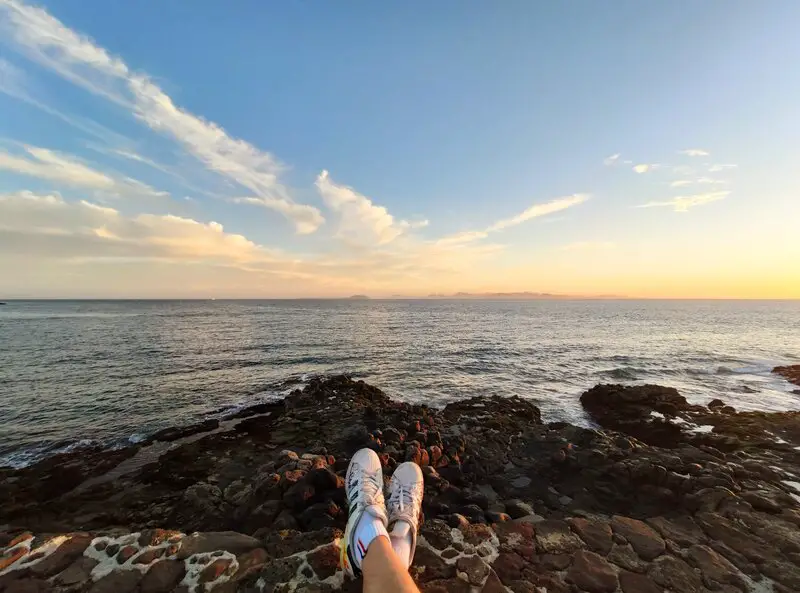 * Just to let you know that this article may contain affiliate links. If you click on them we might receive a small commission, at no extra cost to you.
1. Canary Islands
Consisting of seven main islands, the Canary Islands attract millions of visitors yearly, with families making up a big chunk of that number. It's not surprising, given the numerous activities adults and kids can enjoy here, not to mention the family-friendly beaches and resorts.
The sunny resort of Costa Adeje in Tenerife is a favorite among families. It's home to some of the best beaches on the island, such as Playa Fañabe and Playa del Duque. You will also find a wide selection of resorts and hotels that cater to families with kids. Best of all, Costa Adeje is home to water parks like Aqualand and Siam Park, where you can spend quality time with the little ones.
Another place ideal for nomadic families is Maspalomas, a picturesque resort town at the southerly tip of Gran Canaria. While it has earned a reputation for being a party destination, the vibe during the day is very relaxing. Families will find plenty of fun things to do here, such as playing in its spectacular dunes. You can go for a camel safari or enjoy thrilling rides at the Holiday World theme park.
2. Catalonia
Perched between the Mediterranean Sea and the Pyrenees Mountains, Catalonia is another popular tourist destination in Spain. There are some excellent places to explore in the Catalonia region, making it a great destination for nomadic families. It has the charm and culture you won't find anywhere else in Spain, whether you're looking to spend fun days at the beach or scale the tallest mountains.
This is an ideal base for families, as there are many family-friendly tours in Barcelona, perfect for those seeking lots to do and see. Adults and kids of all ages will have fun wandering through the gorgeous buildings designed by Gaudi and indulging in delectable tapas at La Boqueria. To breathe fresh air and escape the hustle and bustle, visit Parc de la Ciutadella, a lovely park with a zoo and numerous picnic areas.
If you want to go on a day trip for the weekend, rent a car and drive to Sitges, a charming town about 35 km from Barcelona. It lies along the Mediterranean coast and is home to beautiful beaches where you can swim and have fun with your little ones.
3. Madrid
Beyond the bustling cosmopolitan streets of Madrid is a plethora of fun attractions that adults and kids will love. From charming urban parks to centuries-old palaces, Madrid offers plenty of things for nomadic families. Most bars and restaurants in the city are child-friendly and often full of families, especially during the weekends.
If you want to relax and enjoy nature during a break from work, take the family to Casa de Campo, a massive park with verdant rolling hills and lush pine forests. Aside from enjoying the bountiful flora and fauna, you will find numerous fun-filled attractions to explore with the little ones. There's an amusement park and a zoo home to over 6,000 animals.
Another fun activity to enjoy with the kids is riding the Teleférico, a cable car, where you can admire the views of Palacio Real and the Almudena Cathedral.
Madrid is home to numerous museums suitable for kids of all ages. Visiting these museums is a fun and educational way to bond with your little ones. From uncovering the masterpieces of Rembrandt and Picasso to witnessing the interactive exhibits at the centuries-old Prado Museum, Madrid's museums are a delight to explore.
4. Balearic Islands
The Balearic Islands, which consist of Menorca, Mallorca, Formentera, and Ibiza, are a great place to consider for nomadic families heading to Spain. These islands boast sunny climates, stunning white sandy beaches, and several activities to entertain kids of all ages. In addition, you will find plenty of family-friendly accommodations, perfect for those seeking a great place to stay for the whole clan.
Mallorca, the largest of all the Balearic Islands, is a popular holiday destination for families, and it's easy to see why. It has a laidback, family-friendly vibe, beautiful beaches with powdery white sands, and a warm climate. You can spend your free time exploring the Old Town of Alcudia, enjoying the waterparks, or relaxing at one of its beaches.
While Ibiza may be better known as a party destination, it has a very relaxed and chilled-out vibe, making it a fantastic base for nomadic families. Some areas like Santa Eularia and Cala Llonga offer a tranquil setting suitable for families. These areas are also home to beautiful white sand beaches with gentle and shallow shores, safe for little kids.
5. Northern Majorca
The area in Northern Majorca is another popular choice for families in Spain. When heading to this area, many people choose to explore Pollensa, which has a chock-full of family-friendly activities. In addition, the beaches of Puerto Pollensa have wide spaces with plenty of parasols and sun beds, where you can relax as you watch your little ones play in the sand. Aside from enjoying water sports like paddle surfing, water biking, and canoeing, you can also spend the day sailing in the scenic bay.
During summer, you will find inflatable playgrounds at the beaches of Puerto Pollensa, where your active kids can have fun. You can also take the kids to the nearby town of Alcudia, where you will find the only waterpark in the north of Mallorca.
Puerto Pollensa has plenty of restaurants offering something for everyone. From Asian restaurants serving delectable noodles to traditional Spanish tapas bars where you can sample authentic tapas, you will find a restaurant that appeals to you and your kids.