When it comes to watersports, it's hard to look past the exhilarating thrill of surfing. Hitting the waves is good for the mind, body, and soul. Not only immensely fun, this activity is a great way to build core strength while getting an aerobic workout which will leave you feeling amped up for the rest of the day. So, where are the best surfing beaches in the Indian Ocean?
Discover the best places to surf around the world, month by month, over here!
The beauty of surfing is that you can do it practically anywhere in the world. With coastlines found on every continent, it's not hard to see why as many as 23 million people across the globe are believed to be surfers. But while we traditionally associate this lifestyle with the golden sands of Rio or the luxury of Miami, it would be wrong to overlook some of the more alternative destinations.
Perhaps chief amongst those is the bevy of countries that call the Indian Ocean home. This group of Asian and African nations offers lush, tropical scenery for visitors – as well as the chance to catch some of the most rippable waves on the planet. And while they might not be household names, that doesn't make them any less engaging for thrillseekers. 
Today, we'll take a closer look at five of the most incredible surfing beaches in the Indian Ocean. From the other-worldly majesty of Sri Lanka to idyllic Mauritius, here are three spots any surfer worth their board can't afford to ignore any longer.
Ahangama Beach (Sri Lanka)
About a two-hour drive from the capital city of Colombo, visitors to Sri Lanka will find the utterly astounding Ahangama Beach. Offering free public entry (which is not always guaranteed in the area), visitors can park their vehicle on the sand before hopping out and sprinting straight for the sea.
Towering palm trees line the coast, which perfectly contrasts the golden sand and turquoise waters of Ahangama. A popular spot for tourists, you'll also be able to show off all your skills to hundreds of amazed onlookers. 
The month of May is probably your best bet for those looking for the most reliable time of year to hit the waves. The relatively mild nature of Sri Lanka during this period means that conditions are perfect for as much as 97% of the month.
Kuta Beach (Indonesia)
Found on the world-famous island of Bali, Kuta Beach is a 2.5km stretch of sand that has become synonymous with our idyllic image of this part of Indonesia. The waves are challenging but rarely dangerous and provide the perfect step-up for intermediate surfers looking to take their skills to the next level. 
When you're done for the day, your best bet is to relax on the sands while enjoying a fruity cocktail from the friendly vendors selling along the shoreline. When the sun goes down, beach soccer matches tend to kick off. These are friendly games that anyone can politely ask to join. 
It's a chill party vibe on Kuta at this point of the evening – which is perfect for those looking for a quick way to unwind and recharge their batteries after a big day out on the ocean.
Tamarin Bay (Mauritius)
Found a short way past the village of Black River, Tamarin Bay is one of the most popular spots to surf on the beautiful island of Mauritius. Something of a cult locale in the surfing world, this beach has been a popular destination for boarders since the 1970s – when a group of Australians living on the island made it their home. 
Arguably the most appealing aspect of surfing in Mauritius is the country's steady climate – which sticks between averages of 22-32℃ across the entire year. For those wanting to surf in more moderate conditions, May to November is when the least amount of rain tends to fall. Stormchasers might want to book a holiday from December to April when the temperature and rainfall are both at their highest.
Take note, surfing in Mauritius is not for the faint-hearted and is known to have a lot of surfing localism!
Jeffrey's Bay (South Africa)
Surfing in Jeffreys Bay, South Africa, is an exhilarating experience that attracts surfers worldwide. Known for its legendary right-hand point break called "Supertubes," Jeffreys Bay offers some of the planet's best and most consistent waves. The waves at Supertubes can reach incredible heights and barrel for long distances, providing surfers with the opportunity for incredible rides and memorable moments. The powerful waves and the idyllic surroundings of golden beaches make Jeffreys Bay a paradise for wave riders.
To make the most of your surfing experience in Jeffreys Bay, there are a few tips to keep in mind. Firstly, it's essential to be prepared for the powerful and fast waves found in Supertubes. Ensure you have the appropriate equipment, including a high-performance board suited for the conditions. Additionally, it's crucial to have a good understanding of the wave's behavior, as the break can be challenging and demands experience and skill.
Another tip is to study the tides and swell forecasts. Tides highly influence Jeffreys Bay, and knowing the optimal time to paddle out can greatly enhance your surfing session. Keep an eye on the swell direction and size as well to ensure you catch the waves at their best.
Lastly, while Jeffreys Bay is renowned for its incredible waves, it can get crowded during peak seasons. Being respectful to other surfers and adhering to proper surfing etiquette is essential. Wait your turn, share the waves, and maintain a friendly and cooperative atmosphere in the lineup.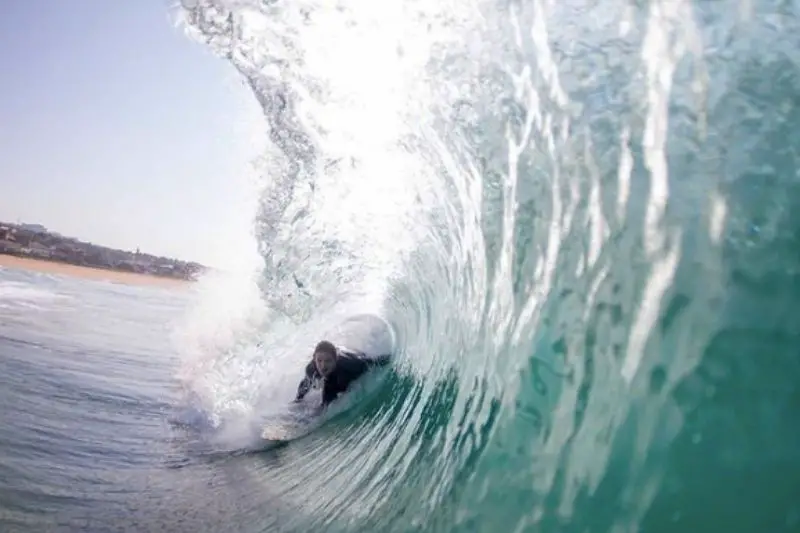 Find out more awesome spots to surf in the Eastern Cape, South Africa, here.
Taghazout (Morocco)
Surfing in Anchor Point, Taghazout, Morocco is an unforgettable experience for wave enthusiasts. Known as Morocco's most famous surf spot, Anchor Point offers powerful and consistent right-hand points with waves that reach impressive heights and provide long rides, making it an ideal destination for experienced surfers seeking thrilling and challenging conditions. With its stunning coastline and vibrant surf culture, Taghazout offers surfers a unique blend of adventure and cultural exploration.
Make sure to familiarize yourself with the wave's behavior and the local lineup. Observe the wave and understand its currents, take-off spots, and potential hazards. Respect the local surfers and adhere to proper surfing etiquette, such as waiting your turn and avoiding unnecessary drop-ins. Anchor Point can get crowded during peak seasons, so maintaining a friendly and cooperative atmosphere is essential.
Don't forget to take advantage of the vibrant surf community in Taghazout. Engage with local surfers, join surf schools or guided tours, and immerse yourself in the local culture. Exploring other nearby surf spots like Hash Point and Panorama can also add variety to your surfing experience. Embrace the laid-back atmosphere and enjoy the beautiful surroundings that Taghazout has to offer.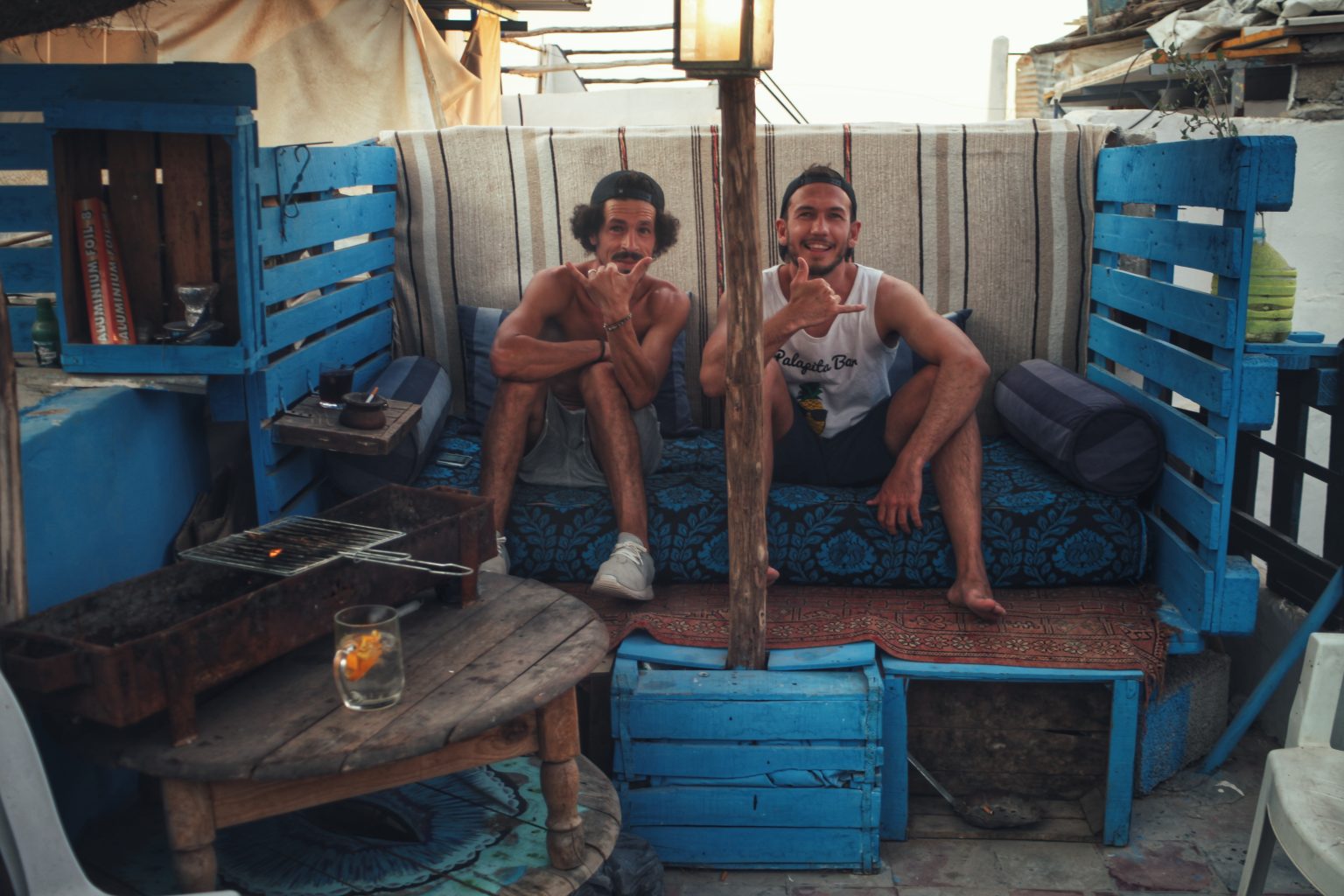 See you out there!
Have these surfing hotspots in the Indian Ocean given you inspiration for your next trip? Make sure to keep them at the forefront of your mind. You'll have the thrill of a lifetime riding some of these often-overlooked waves.