Are you a digital nomad looking to set up a European home base? There are plenty of digital nomad destinations, but would you consider staying on an island? Europe is home to some beautiful islands with gorgeous beaches, a fun nightlife scene, and numerous activities to keep you entertained while taking a break from work, allowing for a healthy work-life balance.
If you need ideas on which islands to consider, here are the best European islands for nomads.
* Just to let you know that this article may contain affiliate links. If you click on them we might receive a small commission, at no extra cost to you.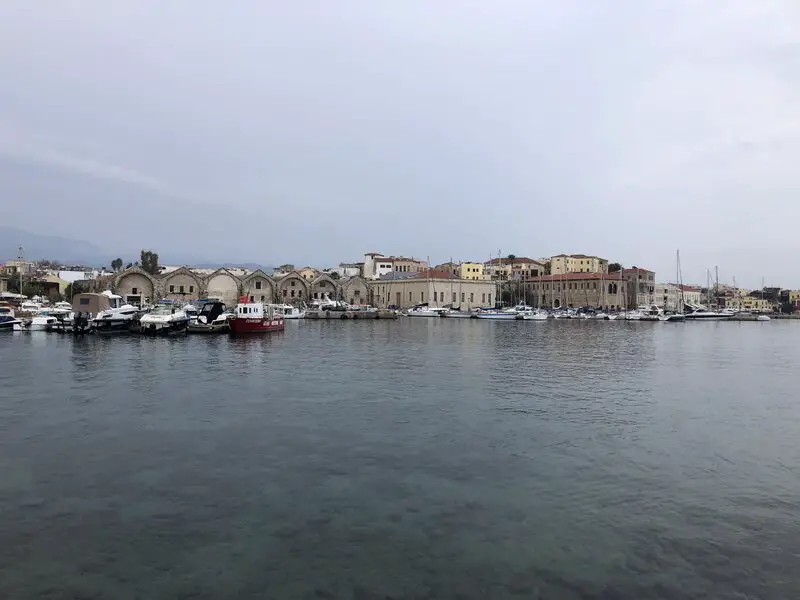 1. Korcula, Croatia
Korcula is a small island off the coast of Central Dalmatia, famous for its gorgeous Mediterranean views, beautiful beaches, delicious food, and medieval architecture. It's an ideal place for nomads looking for an island where they can unwind after a day of working.
There's also plenty to keep you busy in Korcula if you want to do a bit of sightseeing during your free time. Head to the Old Town, where you'll find the Cathedral of St. Mark. It's a Gothic-style cathedral built in the 4th Century, recognized for its carved marble altar and beautiful stained-glass windows. Visit the Icon Museum in Korcula, which houses a collection of hundreds of Orthodox icons, with some dating back to the 14th Century.
Korcula has several picturesque towns and villages that can serve as your base while living on the island. Some are in the countryside, away from the hustle and bustle of the Old Town. Lumbarda is a lovely small town known for its red wine production and beautiful sandy beaches. There are a few guesthouses in town that you can rent for the long term. You will also find several cafes with Wi-Fi, perfect for working as you enjoy a cup of coffee.
2. Crete, Greece
Crete is a fantastic Greek island for nomads. It seems to have everything you could ever want – stunning beaches with stunning accommodations nearby, local wineries, delicious Greek cuisine, enchanting villages, and rich history. Thus, you will have plenty of things to enjoy during a break from work. 
The charming Venetian port of Chania is a fun place to explore, with its stone walls and painted buildings. It's an ideal spot to dine, drink, or enjoy a scenic stroll. If you're up for some adventures, hike through the Samaria Gorge, a vast national park with a 16-km long scenic hiking route. 
If you are looking for a fun weekend activity, go on a road trip to the beautiful coastal towns of Sitia and Chania. Both are on the north coast of the island. Wander around to admire their cobblestone streets lined with colorful houses. 
You can also consider visiting other Greek islands during your free time. There are some excellent cruising options, perfect for those enjoying a small romantic ship escape in Greece. Some of these cruises also start in Crete. These are the perfect option for nomadic families who love to explore different islands.
Are you looking for more tips on living in Chania as a nomad? Read more here!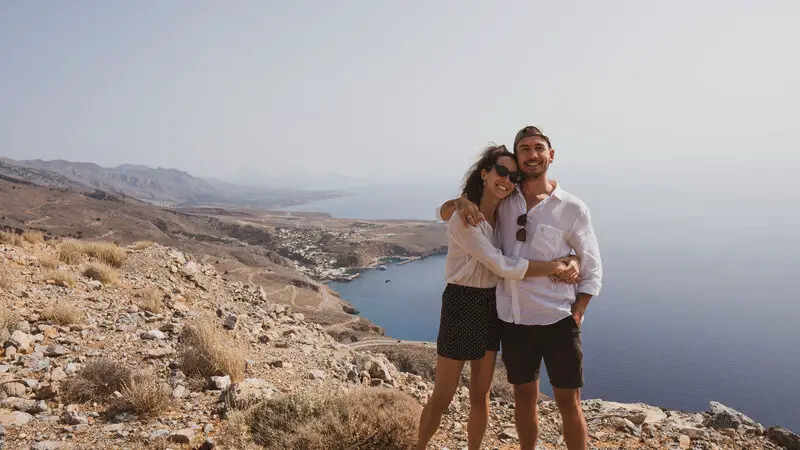 3. Gran Canaria, Spain
The Canary Islands are undoubtedly one of Europe's most popular tourist destinations. In fact, many nomads have become so enamored with these islands that they end up living here, allowing them to explore a different island every weekend.
Gran Canaria is an ideal base for nomads in the Canary Islands. It's the best starting point for exploring the other islands since it offers all the best qualities of the archipelago – beautiful villages, endless beaches, stunning nature reserves, and fantastic cultural offerings. When you're not at work, you can hike through Tamadaba Natural Park or Roque Nublo, a volcanic rock about 262ft tall and a UNESCO-protected site. If you love nature, Gran Canaria is the perfect island for you.
You'll find excellent accommodations in Las Palmas, so it's a great place to base yourself in Gran Canaria. It's also the best place to immerse in the local culture. Visit Pueblo Canario on the south side of Parque Doramas, which offers opportunities to learn more about Spanish culture through Canarian folk music performances.
4. Hvar Island, Croatia
The Croatian Island of Hvar has everything that nomads could ever want. It's a posh island getaway rich in heritage and history. Thanks to its welcoming atmosphere, it has lured visitors of all kinds, including world-famous celebrities who want to experience the island's bustling nightlife scene.
From exploring the historic cobbled stone streets of Stari Grad to swimming in the clear blue waters and quiet beaches and exploring the nearby Pakleni islands, Hvar has plenty of things to keep you entertained.
If you want to unwind after a day's work, visit Dubovica Beach, one of the most beautiful beaches on the island. Located 8 km east of Hvar Town, it's the perfect place to relax, surrounded by lush pine trees and olive groves. Treat yourself to a refreshing drink at the nearby Dubovica beach bar.
What's great about staying in Hvar is you have the opportunity to visit other islands on a cruise. There are some excellent cruising options around Croatia, which start in Hvar, taking you to the other picturesque islands nearby. It's the best option for nomads who want to explore more of the country while taking a break from work.
5. Tenerife, Spain
Tenerife is one of the best places to visit in Europe, especially during the colder seasons. Nomads looking for an island where they can enjoy warm weather all year round should head to Tenerife. It's the largest island in the Canary Islands and will delight you with its fascinating history and unique charm.
Whatever type of digital nomad you are, Tenerife adapts to you. It has endless beaches perfect for relaxation and stunning nature to explore if you're up for adventures. Climbing to the top of Mount Teide is a must for active nomads. But if you're not up for a rigorous hike, you can stroll along the trails of Anaga Rural Park. For a taste of the local culture, check out the colorful Santa Cruz Carnival, where locals don colorful costumes and play the tambourine while on parade. Nomads thrive in Tenerife.
If you prefer to relax, head to Playa de las Teresitas, one of Tenerife's best beaches. You'll find it on the north of the island, nestled along the coastline of Anaga and renowned for its clear turquoise water and powdery white sands.