If you're a location-independent professional looking for a place to visit and stay longer for a change of scenery from your usual work-from-home setup, consider moving to Turkey.
Lying between Asia and Europe, Turkey is an incredible country featuring a unique mix of historical and cultural sites, stunning natural beauty, beautiful beaches, and mouth-watering food. It's no wonder why it is one of the world's most popular destinations for tourists.
Digital nomad destinations are becoming more and more exciting. If you need help deciding where to base yourself in the country, here are some of the best places to see and work in Turkey.
* Just to let you know that this article may contain affiliate links. If you click on them we might receive a small commission, at no extra cost to you.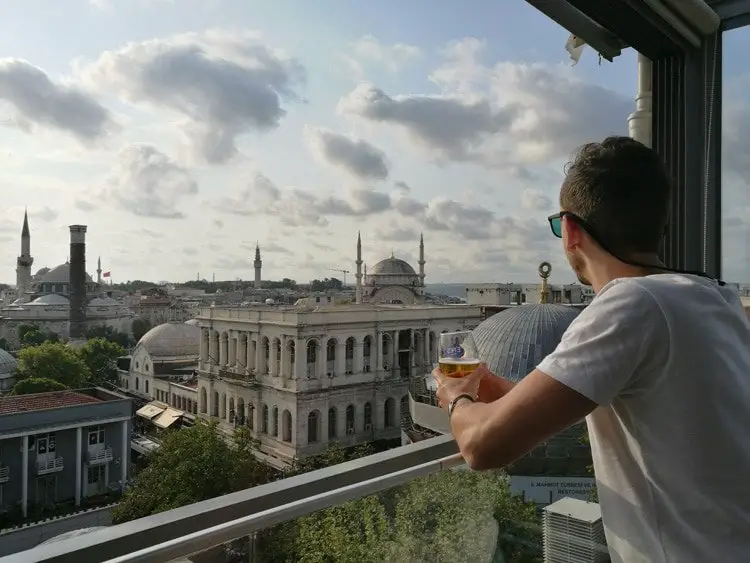 1. Izmir
If you're looking for a calmer alternative to the bustling city of Istanbul, head to Izmir. It is the third-largest city in Turkey and one of the oldest settlements along the Mediterranean Sea, with over 8,000 years of ancient history, evident in the early excavations of archaeological sites and monuments. Aside from the fascinating historical and cultural heritage sights, Izmir has a lovely coastal climate, unique local gastronomy, and numerous outdoor exploration opportunities.
When you're not working, there are plenty of fun activities to keep you entertained while living in Izmir. Spend your days exploring Konak Square, where you'll find a gorgeous clock tower, said to be a gift from German Emperor Wilhelm II. Konak Square is also an ideal starting point for exploring the old bazaar. Check out the antique and jewelry shops at an Ottoman caravanserai and witness local artisans working on metals and leather. After a day of sightseeing, indulge in a traditional Turkish coffee paired with delectable sweets.
If you live in Izmir, you can take day trips to the famous hot springs of Pamukkale. You can rent a car and drive for 2.5 hours to get to this site. It's also possible to take a guided tour. Aside from enjoying a relaxing soak at the ancient hot springs, you can tour Hierapolis and the ruins of the old theatre.
2. Cappadocia
Famous for its magnificent underground cities, fascinating fairy chimneys, and historical beauties, Cappadocia is one of the top tourist attractions in Turkey. In fact, some excellent touring options around Turkey include Cappadocia, being a popular place to explore. It's a must-visit if you're planning to move and live in the country.
When taking a break from work, you can explore the many underground cities of Cappadocia, formed in deep valleys and carved into rocks beneath the ground, exuding a relaxed atmosphere and a sense of mystery. You will also find many historical and ancient sites in the region. Goreme, Urgup, and Uchisar are some of the best places to visit if you want to learn more about the history of this place.
Seeing the unique fairy chimneys are some of the highlights of your visit to Cappadocia, which you'll find in the valley of the Devrent Valley, also known as the Imagination Valley.
For the best view of the stunning region, consider taking a hot air balloon ride. As the balloons soar to the sky, marvel at the magnificent views of Cappadocia's fairy chimneys and unique landforms – such a sight to behold!
3. Bodrum
Sitting on the Bodrum Peninsula, in the southwest part of Turkey, Bodrum is a popular seaside escape, welcoming hundreds of tourists lured by its beautiful beaches, delectable cuisine, and fun nightlife scene. A gateway to the Mediterranean, Bodrum is a must-visit when living and working in Turkey.
Bodrum offers the perfect setting for a relaxing summer escape. Here, you can enjoy long and warm summers and mild autumn and winter. So, if you're looking for some fun days at the beach as you take a break from work, Bodrum is the best place to visit.
Aside from its idyllic climate and beautiful beaches, Bodrum has a rich history and is home to some of Turkey's fascinating historical sites, from the Myndos Gate to the 15th Century Castle of St Peter. It is also home to the Mausoleum of Halicarnassus, one of the most tragic architectural losses in the world.
Bodrum offers a wide selection of accommodations, from luxury, five-star hotels to fully furnished beachside villas. Some hotels and resorts offer discounts for long-term stays, ideal for digital nomads who want to set up a base in Bodrum.
4. Istanbul
As the capital city, there are some great places to stay in Istanbul, making it easy to work and explore. It boasts over 2,000 years of history, incredible landmarks, fascinating culture and traditions, and a vibrant nightlife. What's even interesting is that it's the only city in the world that occupies two continents, Europe and Asia.
One of the great things about visiting Istanbul is you'll have the opportunity to explore two continents in one trip. The city's European side is home to the country's most famous landmarks like the Blue Mosque, the iconic Hagia Sophia, and the sprawling Topkapi Palace. On the other hand, the Asian side of the city offers a more laid-back feel. It is home to charming residential neighborhoods and excellent restaurants where you can sample delectable Turkish cuisine.
Taking a boat tour on the Bosphorus Strait is an ideal way to appreciate some of the city's incredible sights, including the majestic architecture of the Ottoman mansions and palaces lying along the steep riverbanks.
Are you experiencing Istanbul on time constraints? Read our blog on how to explore Istanbul in a day.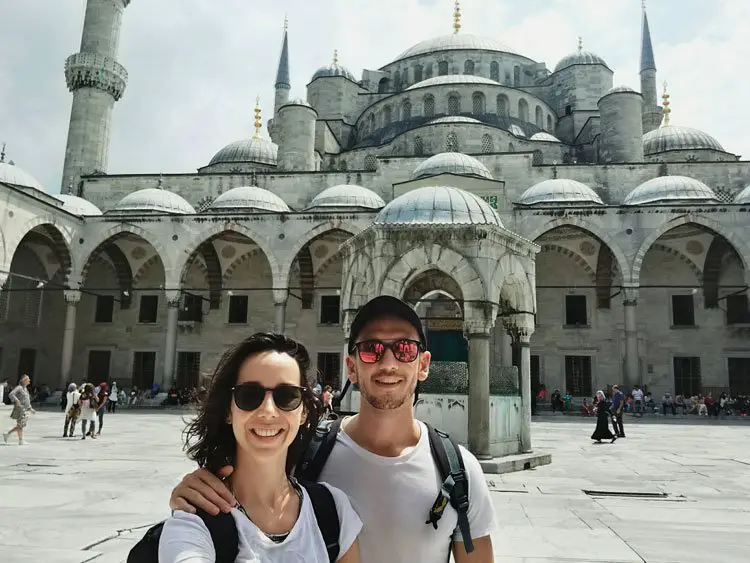 5. Aga Limani
Perched at the mouth of the Gulf of Gocek, Ağa Limanı is a popular sailing destination in Turkey. It features crystal-clear waters, incredible wildlife, and access to the historic ruins of Lydia.
The waters of Aga Limani are some of the clearest in Turkey, which makes it a popular stopping point for cruises. It is due in part to the underwater spring that feeds fresh water to the bay.
Aside from swimming in its crystal clear waters, adventurous hiking is also a popular activity here. Avid hikers can enjoy fabulous treks along the water's edge, going to a bowl-shaped plateau about a hundred meters above Ağa Limanı. It's a bit of an effort, but the spectacular views at the top will make it well worth it!