Sun, sea, sand – and surf. Florida is known (and loved) as a surfer's paradise and a beach bum's heaven. It's no wonder that the Sunshine State is a hotspot for vacationers and intrepid travelers. Surfers, in particular, have a lot in store when planning to go surfing in Florida. 
Florida is home to some of the best surf spots on the east coast of the United States, with plenty of beaches to choose from. So, where do you begin?
Visiting the opposite end of the American coast? Check out our campervan trip itinerary for California here.
Stay with us as we guide you on a five-stop itinerary of the best beaches to surf in Florida, as well as how to get there after landing in Orlando. 
* Just to let you know that this article may contain affiliate links. If you click on them we might receive a small commission, at no extra cost to you.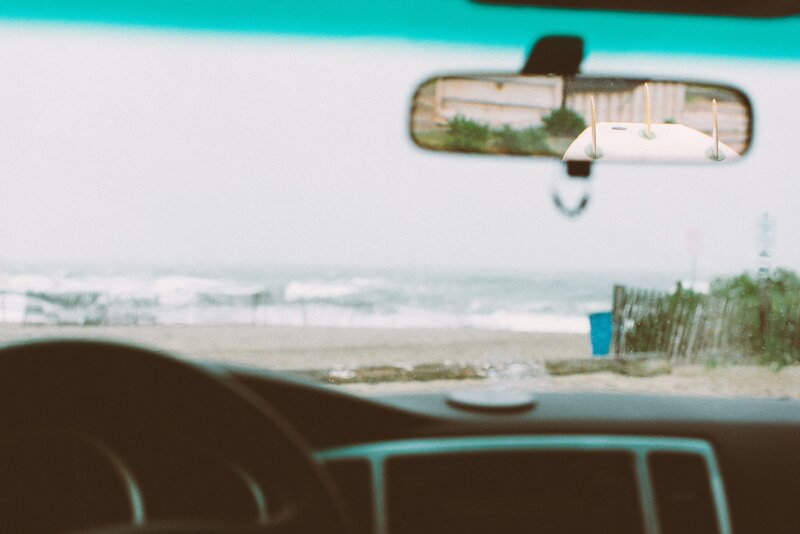 A Guide to Surfing in Florida
The beauty of surfing in Florida is that you're sure to catch some swell throughout the year, at one of the sandy locations. The weather is always sunny and warm, and the ocean is temperate – especially when compared to the chilly waters of the UK. Most people get away without surfing with a wetsuit, although they are recommended during the cooler months. 
Speaking of chilly water across the pond, check out our guide to the best beaches in the UK for surfers.
While the state is not known for its consistent swell, it does offer a fairly reliable choice of spots. 
For example, the east coast can boast overhead barrels in the right condition, especially during hurricane season when there's a high chance of stormy groundswell.  Although, most of Florida's swell is caused by the wind, which means that the ride is often shorter (and messier).
Your best bet would be to plan a Florida surf trip from late September to early May. During these months, the waves are slightly larger and there's more place to play. The biggest waves are found on the northeast coast, which is where you'll also find the most consistent swell. 
Keep in mind that the Florida Keys is protected by the Great Florida Reef, and we wouldn't put money on catching any memorable waves.
How to Get To Florida Surf Spots
If you're planning a surfing trip in Florida, then a car is essential. On most days, you'll have to drive from one spot to another in search of the best conditions. Relying on public transport can be a huge frustration, especially with a surfboard. 
Once you touch down at Orlando Airport, we recommend that you hire a car for comfort and convenience. If you assess your budget beforehand then you're bound to find a vehicle that suits your needs (and wallet). 
With a reliable set of wheels and all your surfing gear, you can map out your route and start ticking off your Florida surfing bucket list, at your pace. 
Looking for more places to surf and explore in the United States? Check out the best beaches in Oahu here.
Best Surf Spots in Florida
Considering that Orlando International Airport is said to be one of the best large airports in the United States, we'll use it as the arrival point. From here, you can pick up your car and work your way through the following fantastic surf spots. 
1. Daytona Beach
Daytona Beach is a 75-mile journey from Orlando Airport, but it's worth the drive. As a classic surfing town, it attracts several surfers from around the world. Boasting a soft, sandy bottom and fairly regular swell, the spot is particularly popular among beginners. 
To further boost your confidence as a beginner, there's a choice of surf instructors to help you get comfortable in the water. If you prefer a longboard session, then Daytona Beach is a top choice, offering waves for all levels. If you're wondering where to start, then you can look for the crowds around the area's main break, Main Street Pier, which works particularly well in winter.
Book your spot at Hard Rock Hotel in Daytona Beach.
2. New Smyrna Beach
New Smyrna Beach is reserved for more experienced surfers who can handle the sandbar break. Loved for its fairly consistent swell, New Smyrna Beach offers a 13-mile stretch of beach which helps to disperse the crowd. 
There's a reason that the spot is known as "the wave magnet", especially during the high tide when the swell works best. However, you'd be smart to keep your eye out for jellyfish, sharks, and rips. 
Book to stay at the Riverview Hotel in New Smyrna Beach.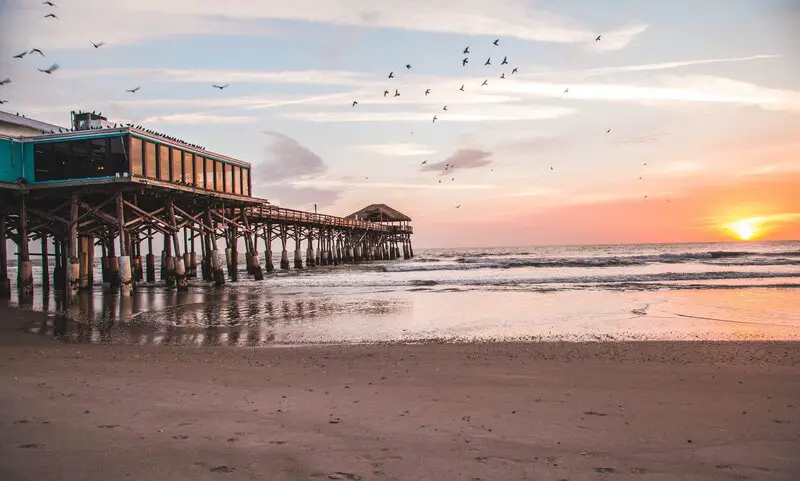 3. Cocoa Beach
Cocoa Beach is revered as being home to the world champion surfer, Kelly Slater, and the iconic Ron Jon Surf Shop. Of all of the surf spots in Florida, Cocoa Beach is a great spot to visit. With that being said, the spot is definitely a beginner spot with cruisey waves for longboarders too. Experienced surfers will struggle to catch a decent wave and get frustrated with the crowds.
Looking for some extra fun? Book a 4-day yoga and surf holiday in Cocoa Beach.
Just an hour's drive from Orlando, Cocoa Beach offers an escape from the hustle and bustle and an introduction into a classic surf town. If you're not a surfer or traveling with non-surfing buddies – then there's still plenty to enjoy at Cocoa Beach. 
Book your room at Beach Place Guesthouse in Cocoa Beach.
4. Sebastian Inlet
If you're looking for a long, enjoyable ride in Florida, then Sebastian Inlet offers some of the best surfing in the state. Located in Melbourne Beach, the famed surf spot offers big breaks, such as Monster Hole, as well as a more gentle swell for surf lessons. 
During low tide, the rips are more manageable and beginners will have an easier time managing the water. Some claim that Sebastian Inlet is the birthplace of aerial surfing – so that should give you an idea of what to expect!
Book your place to stay in the Charming Vero Beach House in Sebastian.
5. Palm Beach's Reef Road
If you're looking for monstrous waves, then you should put Palm Beach's Reef Road into your GPS. On its own, Florida isn't known for having huge swell, but Reef Road can reach up to 15-feet, especially when there's a north to northeast swell at low tide incoming. Hurricane season also contributes to the hike in size.
On the days that the swell is too big for your liking, then you can explore the surrounding area which is filled with boutique shops, art museums, and more.
Book your room at The Breakers Palm Beach.
What to Pack for a Florida Surfing Trip
If you're coming from the cooler climate of the UK, then Florida's temperature may be a wake-up call. Make sure that you're prepared for your trip by packing the following essentials.
Surfboard (especially if you enjoy riding your own gear)
Surf wax (for cool or warm water)
Ding repair kit for unfortunate moments
Spare fins and lash
Wetsuit (if needed)
Rashguard and swimming suit
Sunscreen
Surf medical kit
Adapter plug
Roof straps
Discover the best surfing destinations around the world, at any given time of the year, in our guide here.
Florida Surfing Trip for the Win
Florida has many different appeals that pull people to enjoy its nature and community – and surfing is the cherry on the top. Whether you're planning a road trip through the United States or beelining directly for the Florida coast – make sure that you pack your surfboard!