Are you a digital nomad who is keen to explore the world? While the lifestyle offers so much freedom, it can be difficult to know where to head next. Where can you meet like-minded people and enjoy the best quality of life? Where will have great workspaces and yet still be relatively affordable? There's been an increased focus on being a digital nomad in the Canary Islands – and for good reason.
The Canary Islands are a fantastic choice for digital nomads looking for an island lifestyle. As more people realize its value, it has become more popular in recent years.
But where should you head in the Canaries in order to make the most of your digital nomad life? We explore some amazing options on places to stay as a digital nomad in the Canary Islands.
Nomad surfers, in particular, will love the Canary Islands! Check out the best months to visit to coincide with the best swell!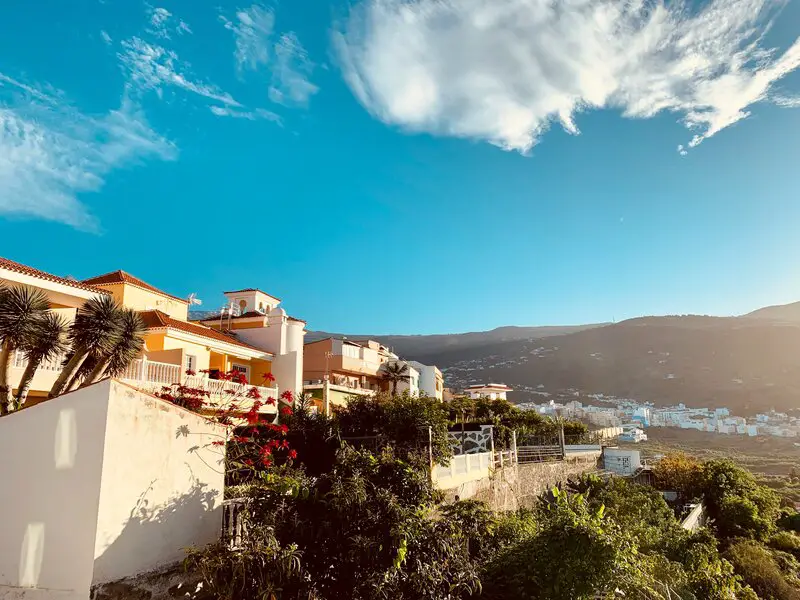 Santa Cruz in Tenerife
Tenerife is one of the most popular of the Canary Islands for both work and play, and it's easy to see why. This is the perfect landing spot for digital nomads who want to get away from it all but still enjoy some nightlife and indulge in an upbeat atmosphere. 
The island's capital, Santa Cruz, is a wonderful choice. While it does not have a beach, it has plenty of other things to offer. For example, co-working spaces and a slight reduction in tourists. 
You will mostly be surrounded by other nomads and Spanish families, so it is wonderful for really making yourself at home and immersing yourself in the culture of the island.
Las Palmas in Gran Canaria
We couldn't leave Las Palmas, or indeed Gran Canaria itself, off this list. It is the most beloved choice for digital nomads for a reason – Gran Canaria has it all. Remote workers can go from their coworking space to the beach in minutes. 
While the entire island is a good option, Las Palmas is unsurprisingly a top favorite destination. There are surfing spots and bars aplenty and you will be spoiled for choice when it comes to co-living spaces, too. Keep in mind it might be a little pricier than other places. However, many consider it to be worth the cost.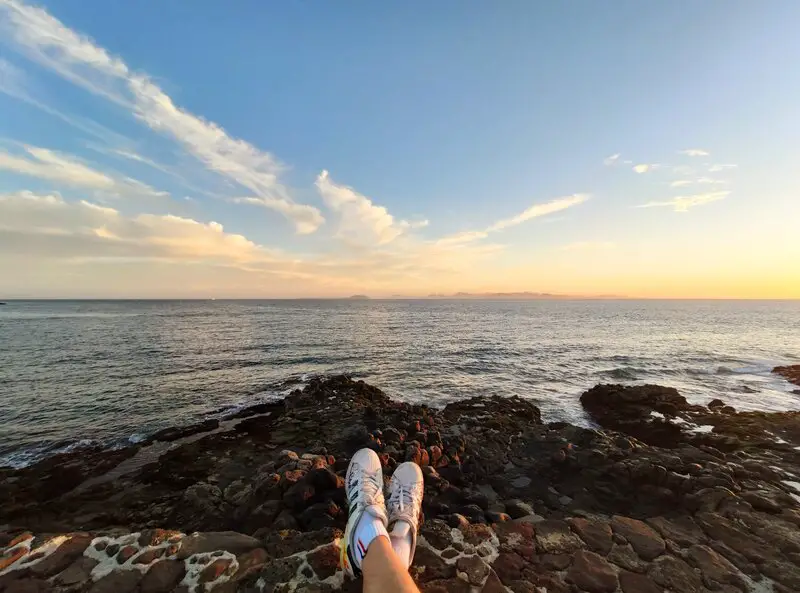 Corralejo in Fuerteventura
Perhaps not an obvious selection, Corralejo in Fuerteventura is nevertheless a hotspot for digital nomads of all kinds. The island is a must-visit for those who love beautiful beaches, as Fuerteventura is famous for its windsurfing and hosts the World Championships each year. 
This resort town is lively and tends to be a little touristy, but don't let that put you off. Corralejo is still a very relaxed alternative to destinations, as the vibe is more holiday orientated than everyday life. 
It might be perfect for you if you want a more chilled-out destination that still benefits from beautiful year-round sunshine and has plenty to do such as watersports and excellent nightlife.
Surfing in Fuerteventura in March is especially great for beginners. Discover more places to surf in March in our guide here.
Lanzarote Retreats 
Located on the northmost section of the Canary Islands, Lanzarote is a volcanic island that stretches 62 kilometers long and 21 kilometers wide. The weather is pleasant throughout the year and the destination is known for hosting digital nomad retreats. 
There are different accommodation options that provide the whole shebang – including comfortable places to sleep, productive places to work, and the means to explore the rest of the island through fun activities. 
Lanzarote is an especially good surfing spot that peaks in the winter months. Find out more winter surfing destinations in our surf guide for January.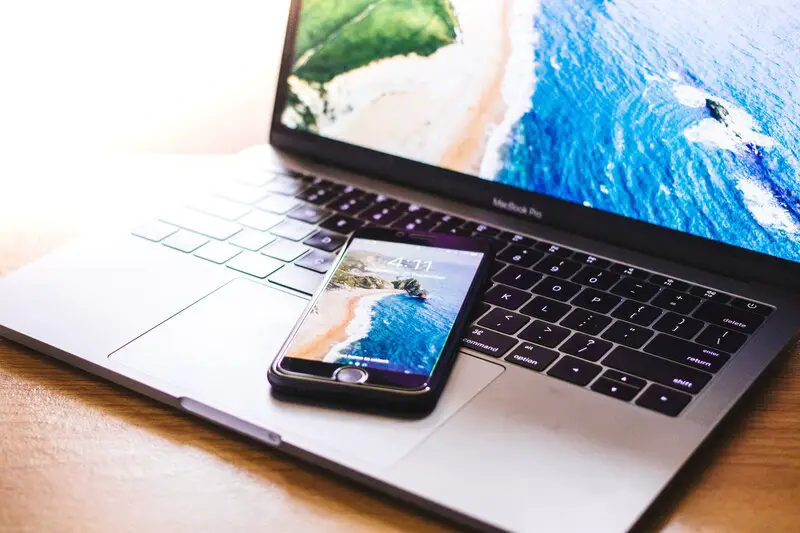 La Gomera
La Gomera is a beautiful, less commercial island. It offers all of the creature comforts that digital nomads need to make the most of their stay. Revered as the "Jurassic Park" of the Canaries, La Gomera is an island wonderland that will keep you very busy. Be prepared to fill your calendar with hiking and exploring (once you put down your laptop).
The entire island has been declared a Biosphere Reserve, which gives the lush destination a magical air, providing inspiration for a productive day at work. Keep in mind that the idyllic space comes at the cost of being slightly more isolated from other nomads (but it's worth it if that's your flavor).
Are you ready to make the Canary Islands your temporary home? Whether you are looking for the perfect short-term destination or intending to make a big move, any one of these spots is a fantastic choice. 
Whichever island you pick, you will be able to become part of a wonderful community of digital nomads who appreciate golden weather, great people, and the freedom to work your own way.