Insurance can sometimes feel like a grudge payment. However, its value is never truly recognized until it's most needed. That's the reason that we strongly advise investing in health and travel insurance for traveling nomads.
It can be easy to decide on the best insurance in your home city, where you're familiar with various providers. However, it's not as easy when comparing global companies. So, how do you decide on the best global nomad insurance for your time on the road?
Our guide offers a basic comparison between some of the most reliable nomad health insurance options.
* Just to let you know that this article may contain affiliate links. If you click on them we might receive a small commission, at no extra cost to you.
Do I Need Travel Insurance as a Nomad?
As a nomad, you'll most likely be thrown a number of curveballs during your travels. From canceled flights, health hiccups, and minor theft. Health and travel insurance is the most effective way to prepare for the worst while hoping for the best.
There are several ways that insurance can help travelers.
Cancellation of flights, accommodation, and car hire
Emergency medical expenses
Emergency medical evacuation coverage
Loss or damage of personal possessions (including travel documents and gadgets)
Cover for injury from activities
In addition, insurance offers peace of mind when life throws a spanner in the works.
Read our blog for tips on how to choose the best digital nomad destinations.
Key Considerations for Nomad Travel Insurance
When choosing travel insurance, there are a few key factors to consider and questions to ask. Without doing proper research, you may find yourself in a tricky situation without the help to get out of it.
What Does Insurance Cover?
Different insurance companies and plans offer cover in varying degrees. There may be certain items that are excluded or conditions that aren't stipulated.
For example, a lot of insurance companies don't offer coverage for global pandemics. As you can imagine, this presented a major problem for many travelers during the COVID-19.
Make sure to add all of your valuables to your insurance – especially your laptop, portable monitor, and hard drive.
Speaking of digital nomad gadgets, read our blog on the laptop essentials for digital nomads.
What Areas Does the Insurance Cover?
Unlike local insurance that is geographically specific, travel insurance is designed to suit the nomad lifestyle. Even so, coverage may be excluded from certain areas (and certain activities). There may also be a time limit on how long the coverage lasts within one particular area.
What Are the Plan Options?
There will be different plan options depending on your age, the number of travelers, pre-existing health conditions, and how long you plan to be traveling. A package with a certain company may be suited for one person, but a different package with another company is better suited for another.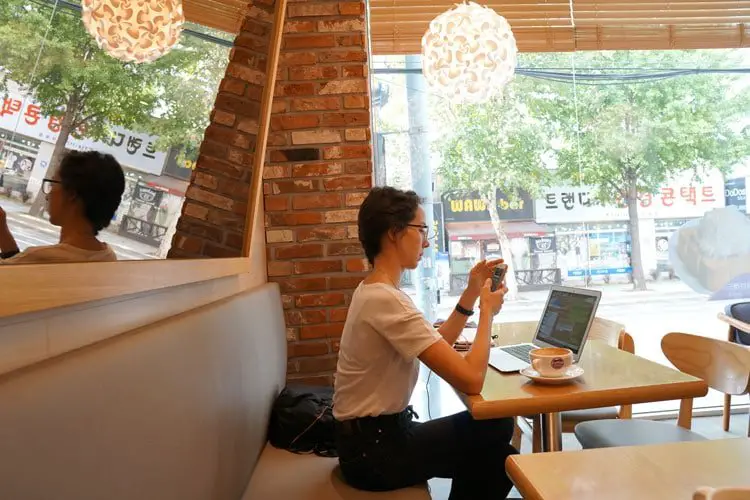 Best Health & Travel Insurance Nomads Need
At a glance, there are a few travel digital nomad insurance options that stand out as superior.
Safety Wing is our travel insurance of choice. As an added bonus – it covers COVID-19! The insurance company is known for providing health insurance for long-term travelers. They also offer insurance for belongings.
There are different plans available, for both health and belongings, meaning that Safety Wing offers the perfect solution for remote workers. It's the perfect solution for ensuring laptop travel insurance as well as doctor visits!
It's possible to sign up for Safety Wing coverage when you're abroad, making it a great option when you're mid-trip. While the default coverage is 28-days, there is a long-term option as well.
Sign up with Safety Wing here.
Pros of Safety Wing
There are several benefits of Safety Wing, making it the top choice for us.
No permanent residency is needed
Insurance is especially affordable for individuals under 39-years-old
Offers more than just medical coverage
Covered for up to 30 days when visiting your home country (with an exception to the U.S)
Option to choose private doctors and hospitals
Children under the age of 10 can be added for free (two children per family)
Cons of Safety Wing
As much as we wish we could say that Safety Wing is the perfect insurance, there are a few downfalls to the option.
Some travel-related activities are not included, such as scuba diving
The coverage has a maximum amount (that may not be enough)
Necessary licenses are required to claim for motorbike accidents
World Nomads insurance is another popular option, offering a complete insurance package for travelers. The company offers both short-term and long-term insurance plans, allowing travelers to pick up insurance in the middle of a trip.
Travelers can take their pick from the standard package or explorer package. The explorer package, in particular, is great for adventurous travelers who take part in dangerous activities. While the price isn't the most affordable, World Nomads offers one of the most comprehensive coverage options.
Pros of World Nomads
There's a reason that World Nomads is one of the best digital nomad health insurance options. It offers several benefits, especially for US citizens.
U.S. citizens get specified benefits if testing positive for COVID-19
The standard arrangement covers for 180-days, but coverage can be extended indefinitely
Claims can be made online (with a quick turnaround time)
Adventurous travelers have extra peace of mind
Cons of World Nomads
Unfortunately, there are a few cons involved in taking coverage with World Nomads.
Costs and what is included in coverage varies based on the area
Travelers are required to have existing health insurance in their home country
There's a slim chance of getting a scooter license
The policy only permits one trip back home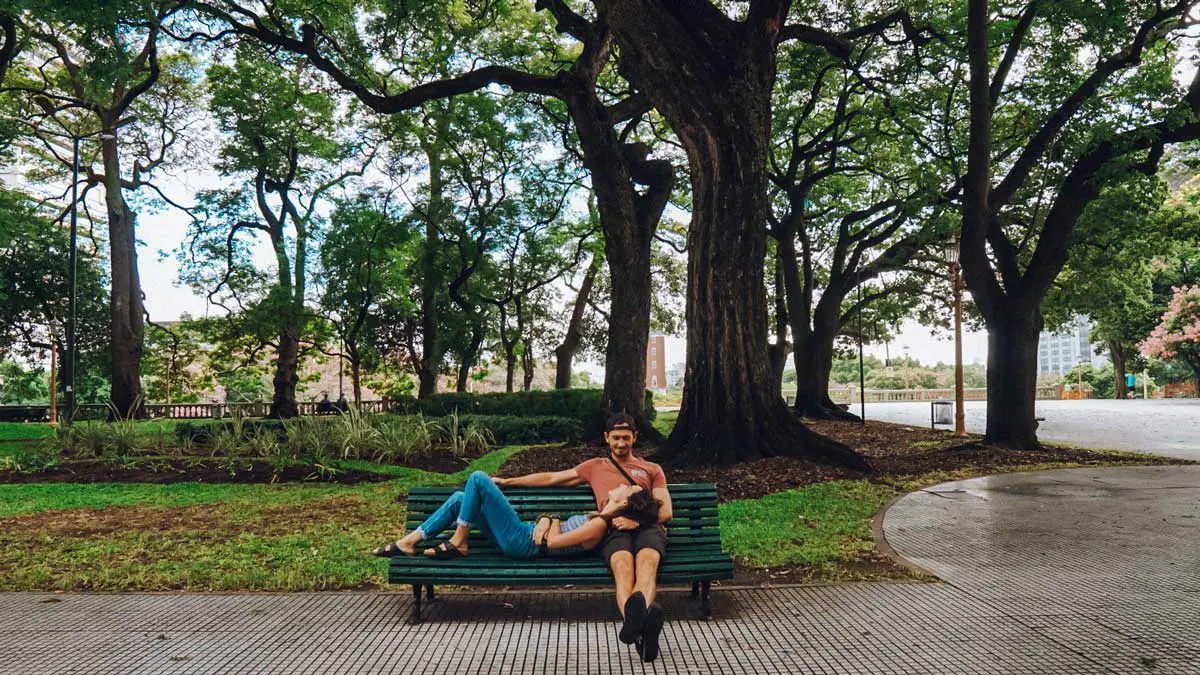 Travelex Insurance offers coverage for trips of varying lengths, with a basic standard plan that can be customized based on needs.
Pros of Travelex Insurance Services
There are certain perks that make Travelex Insurance a great option.
Testing positive for COVID-19 makes travelers eligible for certain benefits
Trip cancellation or interruption qualifies reimbursement
Emergency medical and evacuation available
Customer service and assistance is available 24/7
A high rate of 98 percent of claims are paid out
Cons of Travelex Insurance Services
There are a few reasons to caution against this option.
COVID-19 coverage is not extensive
Basic services are available at an additional cost (which can surprise the budget)
Atlas Travel Insurance is a great plan for long-term coverage. It also offers certain benefits specific to travel. Coverage varies depending on region, age, and varying levels of deductibles.
The price can be a bit more on the expensive side, however, coverage is more extensive for long-term travelers and ex-pats.
Pros of Atlas Travel Insurance
Some benefits set Atlas Travel Insurance apart from its competition.
A multi-trip plan is an attractive option for frequent travelers
Unfavorable travel issues are covered – such as cancellations, interruptions, and delays
Cons of Atlas Travel Insurance
There are a few details that aren't covered by Atlas Travel Insurance, serving as a con.
Pre-existing medical conditions aren't covered (preceding 60 days of the scheduled departure)
Adventure sports are not included
Lost or damaged medical items are not covered
Secure Your Health and Your Belongings
These nomad travel insurance solutions are perfect for frequent travelers, providing cover for health and travel while on the road. In addition to saving a lot of money and stress, travel insurance for electronics, health insurance for nomads, and preparing for delays, insurance offers peace of mind.
When signing up for your insurance of choice, make sure that you ask all of the necessary questions and read the fine print. This will help you be absolutely prepared.
Looking for more digital nomad content? Brush up on some additional information here.