Working as a digital nomad on the road comes with many perks. From making the most of incredible surf spots, enjoying exotic food during lunch breaks, and being constantly stimulated by new sights, sounds, and smells – there's a reason that working remotely is a coveted lifestyle.
But along with the many advantages, there are also a few obstacles to overcome in making the lifestyle work effectively. One of these challenges is ensuring that you have a reliable internet connection. There are a few portable internet solutions that are easy to incorporate and ensure you have a steady supply of lightning speed internet.
Here are a few of the options that are out there for you to explore.
* Just to let you know that this article contains affiliate links. If you click on them we might receive a small commission, at no extra cost to you.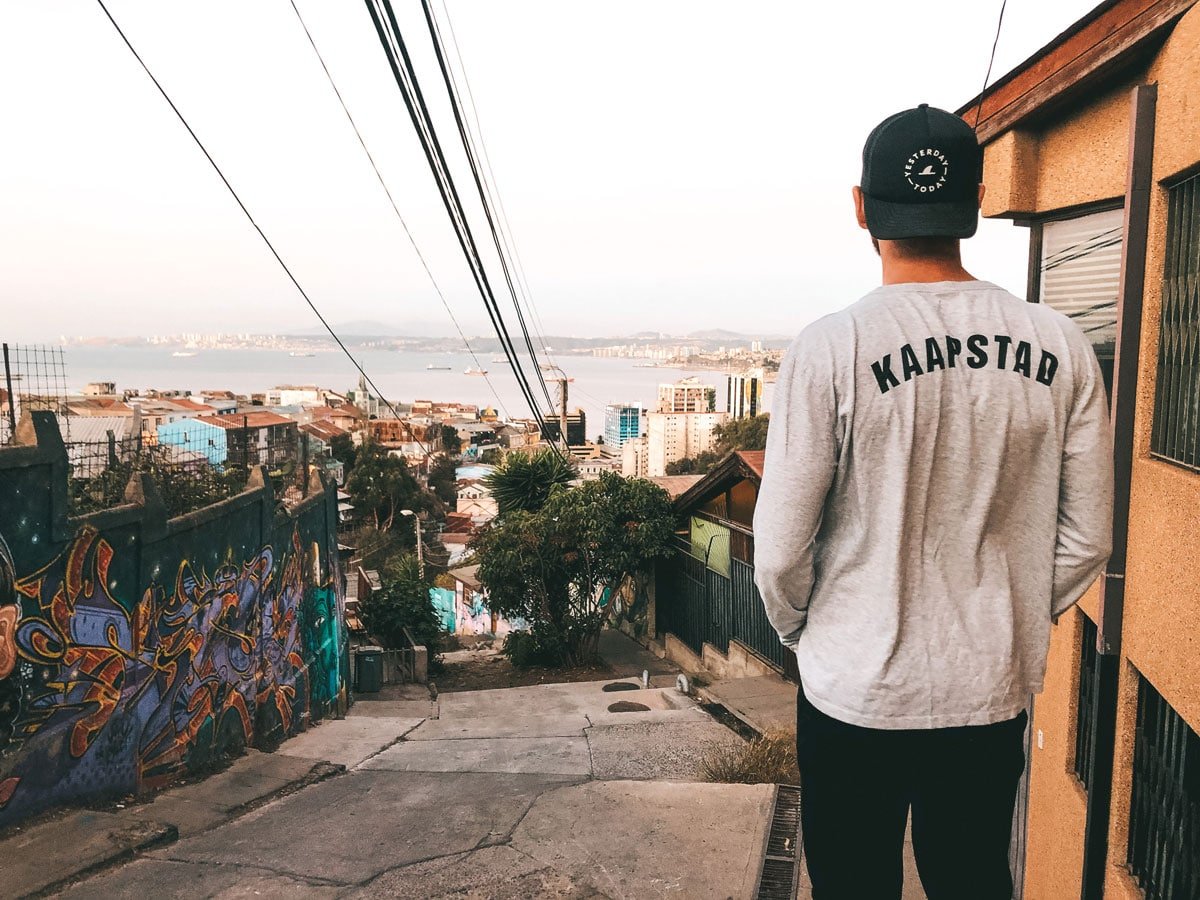 Portable WiFi Hotspot (MiFi Device)
Pocket WiFi and a mobile WiFi hotspot serve the same purpose by providing roaming internet access. Even if you do find a cozy coffee shop with little distraction, there's always the risk of weak signals and slow speed.
A mobile hotspot is also known as a pocket WiFi hotspot, mobile WiFi device, portable hotspot, or MiFi. These small gadgets share cellular data with connected devices over their own wireless network.
International travelers typically order prepaid hotspot devices. These allow for a set amount of data added to your device before boarding the plane – no more struggling to connect to airport WiFi after arrival!
There are a variety of mobile hotspot options, but these three devices are a good starting point.
Huawei 4G LTE E5577Cs-321
The Huawei 4G LTE E5577Cs-321 is such a useful gadget that it has made it to the top of our list for gifts for digital nomads. This portable WiFi device is a fantastic choice for overall value.
It has upload speeds of 50Mbps and download speed of 150Mbps. Easy-to-use and affordable in price, this device offers 4G/LTE in most regions, and 2G/3G elsewhere.
Pros:
Can connect up to 10 simultaneous devices
Lightweight (weighing 3.5 ounces)
Global coverage
Cons:
The small size comes at the cost of battery life and the device only lasts for six hours
4G and LTE support is limited in the Americas
GlocalMe G4 Pro 4G LTE
One of the best portable WiFi options is the GlocalMe G4 Pro 4G LTE device. It's flexible and versatile in use and effective for international travel. Users can choose a prepaid data plan or opt for a local sim. Once purchased, the simple touchscreen interface makes working the device easy as pie.
Although slightly more expensive than the Huawei E5577Cs, the perks that come with this extra cost are irreplaceable. Weighing in slightly heavier, at 6.7 ounces, the device's battery life is an impressive 15 hours.
The download speed is 150Mbps and the upload speed is 50Mbps, allowing a connection of up to five devices at any given time.
Pros:
Great global coverage in over 100 countries
Flexible data options – choose from prepaid data or a local sim
15 hours of battery life
Cons:
A limited number of connected devices
Slightly heavier than alternatives
Huawei E5885Ls
The Huawei E5585Ls is a cut above the rest and a very useful gadget for those that need super fast speed and extended battery life. This device comes with a hefty price tag – but you pay for what you get, and you get a lot!
The device boasts an impressive 300Mbps download speed and a 50Mbps upload speed. But that's not all.
Without adding too much weight to the device (6.9 ounces), the portable mobile hotspot allows for up to 25 hours of connectivity for up to 32 devices.
Pros:
Serves as both a portable battery and WiFi extender
Fantastic battery life
Protective design against dust and liquid
Effective global coverage
Insane download speeds
Cons:
Hefty price tag
LTE support in the Americas is limited
Global Sim Card
A global SIM card is a great alternative to the many wifi hotspots on the market. Purchasing a new SIM card in each country can become quite pricey. Not to mention the frustration of losing all of the little cards along the way.
A global SIM card allows you to stay connected in up to 200 countries. This is not only convenient but also more affordable, especially considering the high international roaming charges.
Most of these SIM cards are compatible with all unlocked GSM phones. Plans are mostly prepaid and allow for free incoming calls and messages, as well as decreased rates for any outgoing calls.
Purchase your OneSimCard Prepaid International card here.
International Data Plan
An international data plan works similarly to a global SIM card, minus the prepaid option. This is an effective option if you're traveling for shorter periods of time. If you're traveling for extended periods, then the costs can quickly add up.
As a traveler, you can determine set rates before departure, making it easier to budget. The data plan also works with a locked phone, meaning that you can travel to various countries without losing connectivity.
Take care that if you are planning to travel for long periods of time, then it can get quite pricey. In this instance, a SIM card is more cost-effective. When deciding on a data plan, take your time doing research.
Top Internet Tips To Consider
Along with these nifty devices, there are also several steps that you can take to ensure you don't get caught with your pants down.
Check Nomad Travel Tools for the average internet speed of the city you'll be visiting
Book a coworking space that has reviews of reputable WiFi
Buy a local SIM card so that you use the local network coverage
At the end of the day, life is an adventure and there will always be a little mountain to climb. It's part of the learning experience.
In the same breath, it never hurts to prepare for the worst. A mobile WiFi solution is one of the greatest tools in your digital nomad arsenal.
Stay Connected On The Road
With so many options available, there's no reason to stress or fret about connectivity when traveling. Between a global SIM card, WiFi portable hotspots, and an international data plan, you can connect to your email the second that you get off of the plane.
All that's left to do now is add a WiFi hotspot device to your digital nomad packing list.