Being a digital nomad and having a heart for travel go hand-in-hand. If you're a budding digital nomad then you most likely find yourself in a new city or country a few times a year. This is all very exciting until it's time to pack – and unpack, and pack, and unpack…
We learned a very hard (and heavy) lesson on one of our first trips to Morocco and Portugal. PACK. LIGHT. In an effort to prevent enduring the same back-breaking slug – and to help you prevent the same pain – we've put together this basic digital nomad packing list.
We used the following digital nomad prep list for our two-month stint in Brazil. Our time in the South American country came and went (far too quickly I might add) and we literally had everything that we needed.
Read more digital nomad topics here;
The following packing list was put together for our two-month stint in Brazil. The two months have come and gone (far too quickly I might add) and we literally had everything that we needed.
Important Things To Consider
The goal is to pack like a minimalist, without leaving behind any necessities. In order to do so, you need to consider a few factors such as;
The climate of the destination you will be visiting – including temperature and rainfall
The duration of your travels, especially if you are crossing over into a new season
Appropriate dress code of your destination
Activities that you will be interested in doing
Each of these considerations will impact what's packed into your bag.
Browse our suggested gift ideas for the minimalist digital nomad here.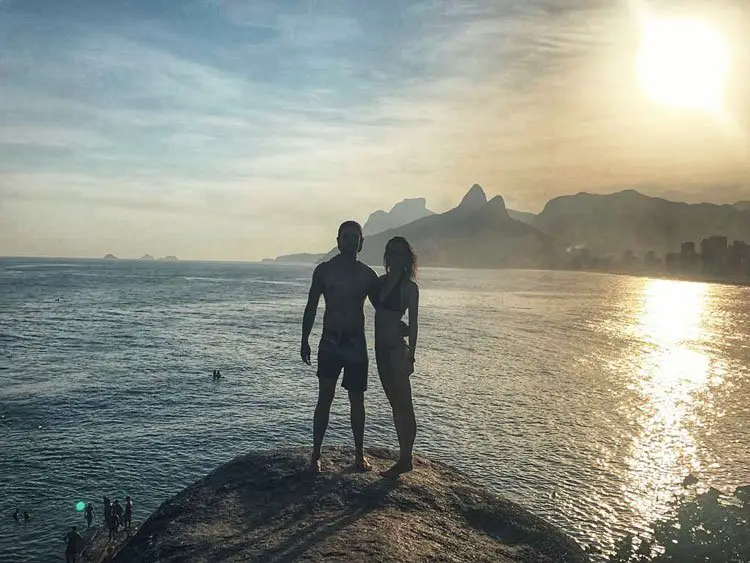 Digital Nomad Gear for Work
In many cases, all you need is your laptop, your charger, and a cup of steaming coffee. At least, that's what you think.
When making the necessary preparations to work abroad, you need to realize that you will essentially be carrying your office set-up on your back. You don't want to overburden your shoulders, but you also don't want to be caught with your laptop dead. The following essential digital nomad gear should complete your ultimate travel packing list for working abroad.
* Just to let you know that this article contains affiliate links. If you click on them we might receive a small commission, at no extra cost to you.
Essential Gear for Digital Nomads
Headphones – Ollie swears by the Bose QC 35 II noise-canceling headphones and uses them regularly to block my endless chattering
Laptop – I've been converted from PC to Mac and won't be going back any time soon. I use a MacBook Air, but as a techie, Ollie prefers the heavy-duty nature of the MacBook Pro
Laptop charger – this is very, very, important!
Appropriate adapter – make sure you pack the appropriate adapter for the country that you are visiting, or at least an international adapter. Either way, make sure that you do your research on adapters before leaving your destination.
Power bank – our power bank has saved our butts more times than we can count. A full bank can get us about 3-4 charges.
Handy tip: make sure that your laptop is fully charged before your flight, just in case the onboard films are rubbish
Digital Nomad Backpack
Everki backpack – multiple compartments, comfortable to carry, lifetime warranty, and super slick in design, the Everki backpack is so great that we even bought matching ones!
Digital Nomad Accessories and Easy-Access Items
Diary – to keep your life on the road organized
Stationary – to write down the brilliant ideas that inspire you
Wallet – including credit cards, a little bit of cash, ID, etc
Passport – with the necessary validity date depending on the country that you are going to
International Drivers – these are affordable, easy-to-get and last a year
Medical certificates – if needed, for example, we required Yellow Fever for Brazil
Glasses – for reading and the sun (or your girlfriend if she shines bright)
Eye duvet – otherwise known as an eye mask which is essential to bring along, especially if your chosen airline has cut back on costs and don't supply them
Golf ball – a nice-to-have that doesn't take up too much space (plus your feet will be forever grateful after a long day of walking)
Earplugs – the best travel earplugs are the ones that can mold to your ear, blocking out all of the background noise and give you some much-needed sleep on the road.
Digital Nomad Clothing Essentials
Depending on your hobbies, interests, and the season of your travel destination, your clothing packing list may vary. The aim is to pack like a minimalist, without thinking, "damn, I forgot that" only a few hours after your arrival.
As surfers visiting Brazil for two months during their autumn, we packed for a tropical climate and catered for cooler days.
1 x towel – which can be used for both swimming and showering. Keep in mind that your accommodation will most likely provide one too
10 x underwear – or all of the pairs that you have
8 x pairs of socks – for exercise and casual wear
1 x bandana – if you are anything like Ollie then you will most likely have a waterfall streaming down your head the second that you start to exercise
3 x pairs of shoes – one pair of trainers to cruise around, one pair of reliable Salomon's for hiking and exercising, and one pair of comfy slops
1 x light jacket – which can double up as a windbreaker as well as a casual warmer top
1 x jersey/pullover – much needed to warm up after a surf or to lounge around the home
2 x board shorts – essential if you spend as much time in the water as Ollie does
1 x pair of long pants – a reliable pair of black jeans are always a safe bet due to their versatility
1 x pair of semi-casual shorts – to be dressed up or down depending on the occasion
2 x pairs of light-weight shorts – these are your go-to shorts for rushing to the shops, going to the beach, or lounging around (or working from home)
12 x T-shirts/vests – again, depending on your location you may want to mix this up a bit
Toiletries – including all the necessities such as deodorant, toothbrush, shaver, etc.
Sun protective items – in our case, a hat and a rash-vest for surfing
Top tip: Although you should never have this problem traveling as a minimalist, it is always a good idea to be well-informed of your baggage allowance.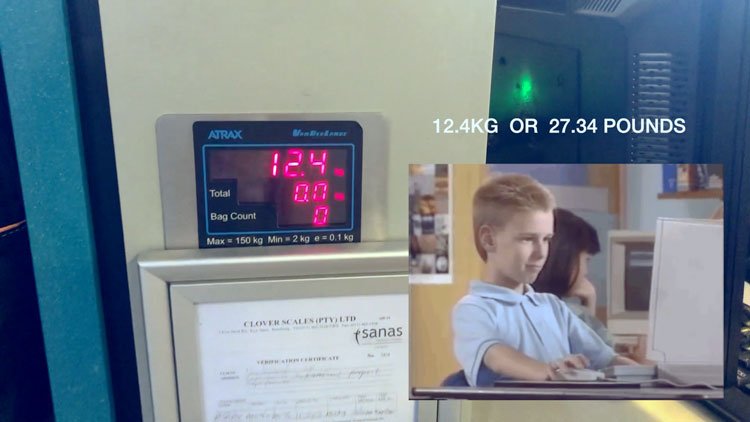 Miscellaneous Digital Nomad Equipment
These are items that we both use and split up in our luggage accordingly. Again, they are tailored to our surfing itinerary, so some items can be replaced or left behind as needed.
First aid kit – make sure that your first aid kit includes all of the necessary items such as Immodium, pain killers, plasters, Valoid, anti-inflammatories, etc.
Fins and a leash – our plan was to buy a surfboard in Brazil and save costs by bringing over our own fins and leash and it definitely cut down costs
Shared toiletries – including sunblock, shampoo, moisturizer, etc. Make sure that you wrap these items in a plastic bag to avoid spillage
Digital Nomad Packing Summary
Our ultimate luggage for bringing all of these items together is the 70-liter Osprey Farsight with a detachable backpack.  It's easy to carry, fits everything comfortably, and has an epic backpack that we can use during the day.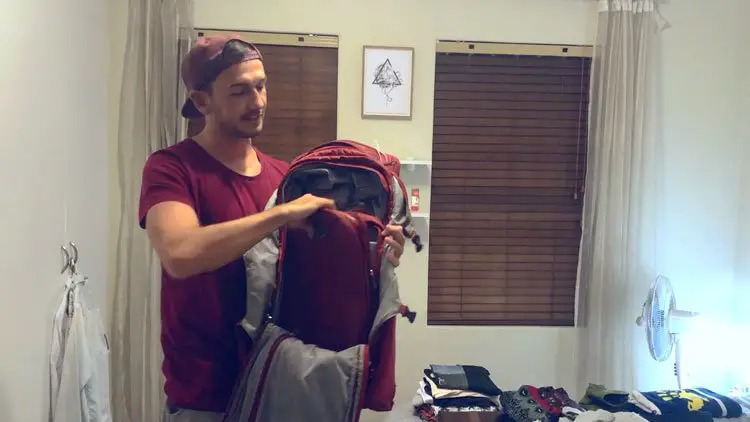 While we understand that we have a far way to go in becoming minimalists, we think that this list is fairly concise. If you have any suggestions, comments, or feedback, we'd love to hear from you. Drop us a comment and let us know if this post has helped at all. Or perhaps you can help us become better minimalists.