Do you feel inspired watching globetrotters on social media? Remote workers love to paint the picture of the laptop lifestyle as a dream, and for the most part, it is. Living as a digital nomad offers so many benefits that it's easy to forget the downsides. For example, loneliness and overworking are two issues to consider. 
Taking advantage of digital nomad forums is an effective way of connecting with digital nomad communities. Meeting like-minded people can kick a great experience up a notch by providing company, stimulation, and socialization.  
Have you considered the lifestyle of working remotely? Read about the best digital nomad jobs here.
Whether you're looking for the best places to live for digital nomads, or which VPN is best for remote work, digital nomad forums can be a huge asset. To make it easier for you, we've put together a few digital nomad forums available online. 
* Just to let you know that this article may contain affiliate links. If you click on them we might receive a small commission, at no extra cost to you.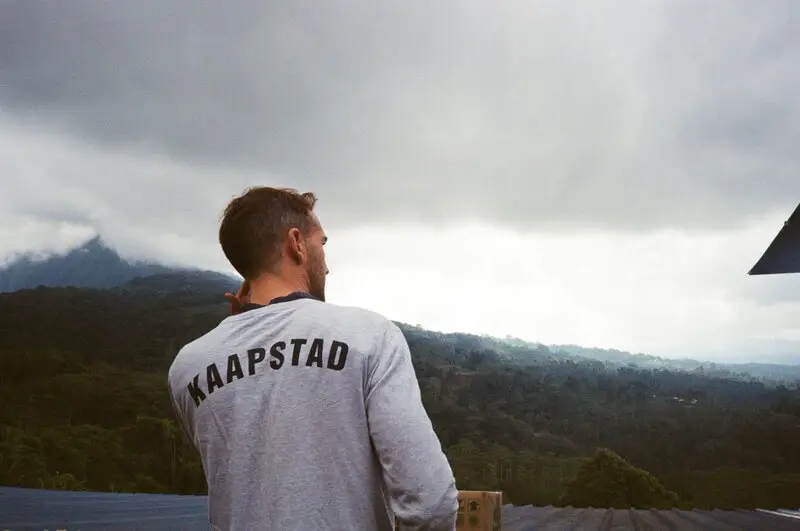 Life on the Road
Traveling and working remotely has a big impact on lifestyle and work. A little preparation can go a long way. Digital nomad forums play a big role in the process, for different reasons. 
On one hand, mental health can take a strain while on the road. Loneliness can set in and lead to slums of depression or difficult seasons. Getting in touch with other nomads is an effective way to make a few friends and build a sense of community.
Read more about mental health and traveling here.
On the other hand, forums can be a huge help in learning about a destination before (and after) you arrive. Communities can help answer questions both big and small, from the best place to get a haircut to the least racist states to settle in.
Are you new to the remote work world? Read our blog on tips to become a nomad entrepreneur here!
What Are Digital Nomad Forums and Communities?
Digital nomads can benefit from getting in touch with other remote workers. While the two terms are often used interchangeably, they are slightly different.  
Digital Nomad Communities
As the name suggests, a digital nomad community is a social network of individuals that bond over common experiences. The community offers several benefits such as connections in the industry as well as social engagement. There are even some digital nomad cities that are known especially for their strong network of remote workers. 
Maybe you need help to ask your boss to work remotely? Read our blog as a starting point!
Digital Nomad Forums
Digital nomad forums are online platforms that feature questions and answers, threads on topics, and general banter. Forums can take on different styles and methods, depending on the intention of the platform. As a result, different forums will appeal to different types of nomads.
Deciding where to go next on your digital nomad adventure? Read our blog on how to choose the best digital nomad destination here.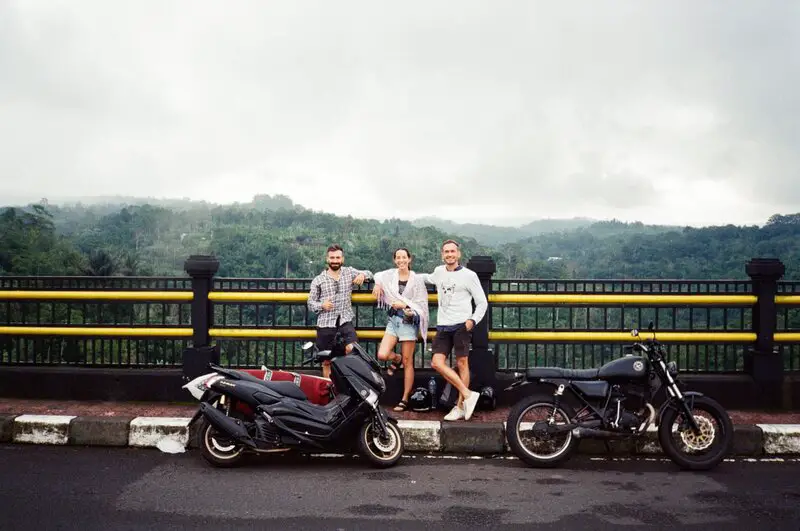 Five Amazing Digital Nomad Forums to Find Community
There are many different digital nomad forums available, each offering its own unique perks. 
Nomad List boasts an impressive community of 28,446 remote workers living around the world. Heaps of data are available based on user experience, offering travelers information on digital nomad cities. Details are highlighted such as cost of living, internet speed, safety, and more.
Taking the experience one step further, Nomad List also offers members the opportunity to chat with one another, meet up at certain locations and even get to know one another romantically. 
Membership costs a fee so that the platform can continue to run. The costs aren't set in stone and are currently on special. All details can be found on the website. 
Nomad Travel Tools is described as the Swiss Army Knife of travel information. The most distinctive feature of Nomad Travel Tools is the ability to compare the best cities for remote workers and digital nomads. 
When comparing cities, nomads can look at data such as time zones, internet speeds, cost of living, working hours, currencies, weather, and more. Comparing two locations allows travelers to determine whether their desired location will work for them or not. 
Nomad Travel Tools also offers a chat and community feature that allows remote workers to connect with one another. Reviews and advice are also offered on the platform – and everything is free!
Chat to other nomads on the Nomad Travel Tools Discord server.
Reddit is an awesome platform offering a wealth of knowledge across industries. The digital nomad community is filled with individuals that live an independent and nomadic lifestyle. Users can post any digital nomad-related question and have information or advice in a matter of minutes.
Many nomads simply post pictures and snapshots of their digital nomad life, sparking thought and conversation. 
Reddit is another forum platform that is completely free. All that's needed is a profile account – and voila!
Location Indie is a blog and podcast that was started by Trav and Jason. Both men run their own location-independent businesses and credit their success to having a like-minded community of friends for support and advice. 
Their experience inspired the launch of Location Indie, a community of "people helping each other kick ass in business and travel". 
Location Indie not only offers a supportive network but also hosts members-only events that can really give digital nomads a boost, including in-person meetups around the world. 
Digital Nomad World is a slick and easy-to-use forum that helps users find answers, ask questions and connect with remote workers around the world. 
The platform also offers remote job opportunities, courses to upskill, and city guides for digital nomad hotspots. The community is also a popular feature, with subgroups based on location and professional areas of expertise.
Once signing up for membership, remote workers can enjoy several benefits around the world – including accommodation, courses, leisure, workspace, and cafe perks.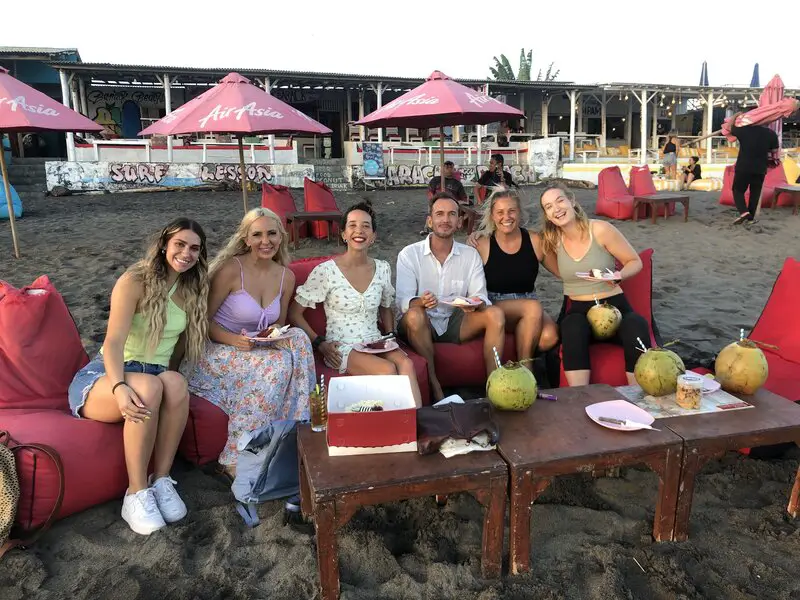 Extra Tips for Finding a Digital Nomad Community
Connecting on a forum is one of the best ways to get connected with a community, however, there are a few other ways to immerse yourself with a social network. Here are a few ideas to get you started.
Plan your trip to cities that are best known for digital nomads
Make an effort to work at coworking spaces as they are hotspots for networking
Post on digital nomad Facebook groups – almost every city has one!
Stay in a coliving space
Keep an eye open for meet-up events
Get involved in your favorite hobbies – such as joining a jiu-jitsu training gym or surf at a local spot
Book a nomad retreat
Put yourself out there – don't be shy, say hello!
Overwhelmed with the number of coworking offices to choose from? Read our guide here to help!
Let's Meet Up!
We've met such incredible people on our travels. Some friends were just travelers passing through, others were nomads that lived in the same coworking spaces as us. One of the best parts about creating a digital nomad community is the long-lasting friendships made with people who meet you where you're at in life.
If we're ever in the same area, we'd love to connect with you. Drop us a message on Instagram!