Embracing the opportunity of being a digital nomad introduces a life-changing season. Together with flexibility and independence comes the demand for discipline and focus. It's not unusual for nomads to spend their off-hours upskilling and networking. One of our favorite activities is to listen to inspiring digital nomad podcasts.
Whether you listen to podcasts on your evening strolls, to help you get into the zone, or just before bed – digital nomad podcasts can be a source of inspiration, knowledge, and support. 
We've put together a few of the best-known podcasts for digital nomads who work remotely.
If you're well on your way to starting your nomad entrepreneur journey, then check out our digital nomad business guide here.
 * Just to let you know that this article may contain affiliate links. If you click on them we might receive a small commission, at no extra cost to you.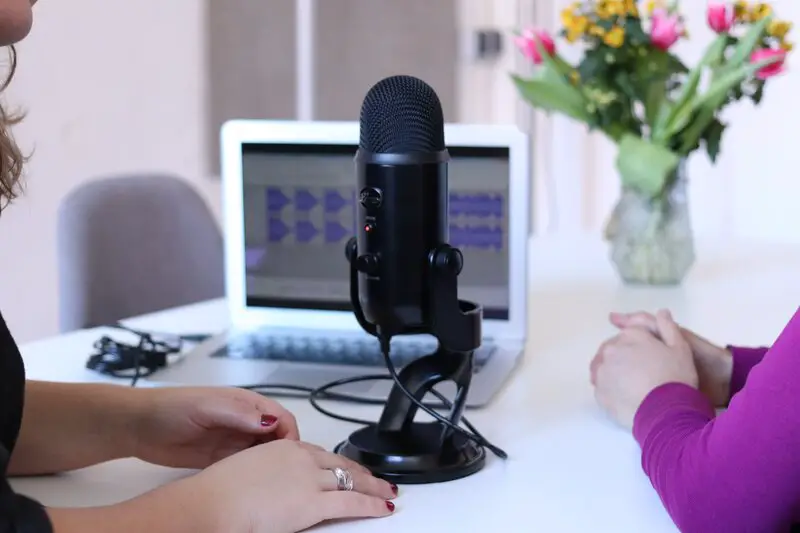 The Rise of Podcasts
Both of us hold Spotify in high regard as a source of audio entertainment. In fact, it's difficult to imagine a time before notifications from Spotify alerted us that our favorite podcast has released a new episode. 
Growth of podcasts has grown dramatically in recent years. The audio format allows listeners to multitask and benefit from the content, without pressing pause on the rest of life's demands. In 2021, the number of monthly US podcast listeners increased 10.1% year-on-year to be 117.8 million – not to mention the rest of the world! 
Best Digital Nomad Podcasts
With so many people jumping on board with Apple Podcasts, Spotify, Audible, and Stitcher – here are a few podcasts to add to your queue.
1. Radio Vagabond
Best for: Nomads starting their adventures as a mature adult
Radio Vagabond is hosted by Palle Bo, a long-time radio producer from Denmark who decided to become a nomad at the age of fifty years old. He sold his house, car, and belongings to travel full-time with one signal goal – to visit every UN nation in the world, and every state in the United States. 
The travel podcast explores various topics as Palle hops from one location to the next. His topics cover the Americanization of Cancun, dictatorship in Belarus, and a nomad cruise from Spain to Greece.
If you want to catch up with Radio Vagabond, then you have a wide choice of platforms to listen on. From The usual Apple Podcast, Spotify, and Google Podcast, to Podbean, Pocketcast, and Castbox. 
Looking for the best places to travel as a surfing nomad? Read our blog on some top destinations.
2. Entrepreneur on Fire
Best for: Nomads with a focus on business growth and prosperity
Entrepreneur on Fire is hosted by John Lee Dumas who interviews aspiring entrepreneurs to help other nomads along their entrepreneurial journey. With the ambition of empowering nomads to lifestyle and financial freedom, his podcast focuses on business growth, getting funded, building a business, and more.
Learning from other people's mistakes and successes is an effective way to avoid making the same mistakes yourself. By inviting successful entrepreneurs onto his show, John Lee Dumas has created a fantastic platform of shared knowledge and inspiration. 
Episodes of Entrepreneur on Fire can be found on their website as well as popular podcasting platforms, such as Spotify, Stitcher, and Audible. 
3. Ditching 9 to 5
Best for: Digital nomads looking for inspiration to branch out of the corporate office space
Ditching 9 to 5 strives to help nomads design their lifestyle away from the claustrophobic, corporate space. The podcast is motivational and energizing, encouraging people to leave the rat race by hosting interviews with others who are successfully making money on their own. 
The show is especially great for learning about powerful, actionable ideas for those trapped in the corporate world. People from different walks of life share their stories and showcase the possibilities of breaking free from being an employee. 
Ditching 9 to 5 can easily be accessed on various streamlining platforms, including the usual culprits of Apple Podcasts and Stitcher.
Even if you ditch the 9 – 5, you may still need a productive space to do some work. Read our guide on coworking office spaces here.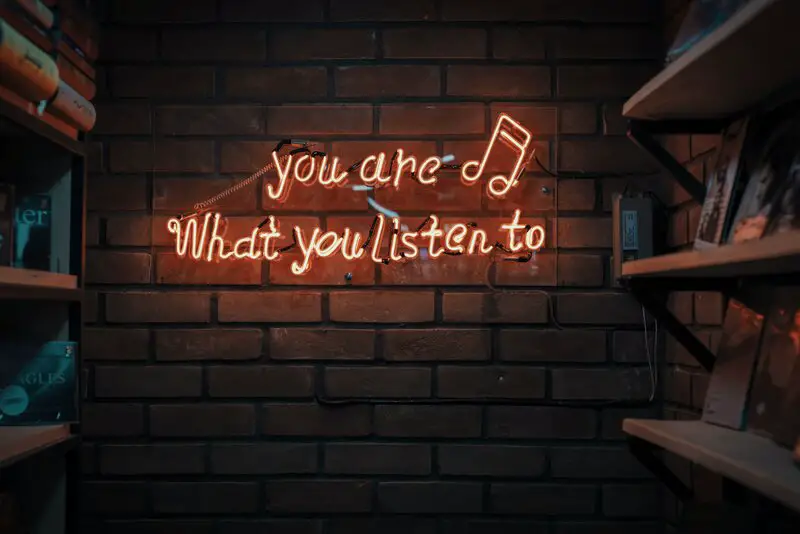 4. Nomadtopia Radio
Best for: Nomads who aspire to be location independent, working on their own terms
Just like several other digital nomad podcasts, Nomadtopia Radio welcomes various guests on the show who share their own stories and offer real talk based on their own experiences. Hosted by Amy, who has been location independent since 2004, the show explores different ways to discover the world with freedom and flexibility. 
Nomadtopia Radio includes digital nomads from all different life seasons. Recent guests have struggled with long-distance family dynamics, discussed legal concerns for nomad entrepreneurs, and starting a family as a nomad. 
If you have an account on Audible, Spotify, Podchaser, and any of the other major podcasting streaming websites, then you'll be able to listen to Nomadtopia Radio. 
5. Nomad Together
Best for: Digital nomad families who want to feel connected and enabled
Nomad Together is hosted by the Kortmans, a family of nomads that have endured the struggles of raising kids in a community that is very different from their home culture. Realizing that they didn't have any resources to help with the struggles they encountered, they founded Nomad Together to help others in the same position. 
By shining the light on challenges experienced by nomadic families, others in the same position can learn insightful tips on traveling and living with kids. 
Nomad Together is available to listen to on Apple Podcasts and Stitcher, as well as the platform's own website.
Bonus: Suitcase Coder
Best for: Nomads looking to upskill in their coding talents
Being a digital nomad sometimes demands a shift in focus on digital skills in order to make the transition. Suitcase Coder is hosted by Laura, an inspirational individual who is putting in the effort to live as a remote worker by teaching herself the necessary skill of coding.
Suitcase Coder is a practical resource that discusses all things coding and the steps needed to make the dream of remote work a reality. We're proud to have been a guest on Laura's show and find great value in the topics that she presents to listeners.
Catch Suitcase Coder on Spotify, Apple Podcasts, and YouTube.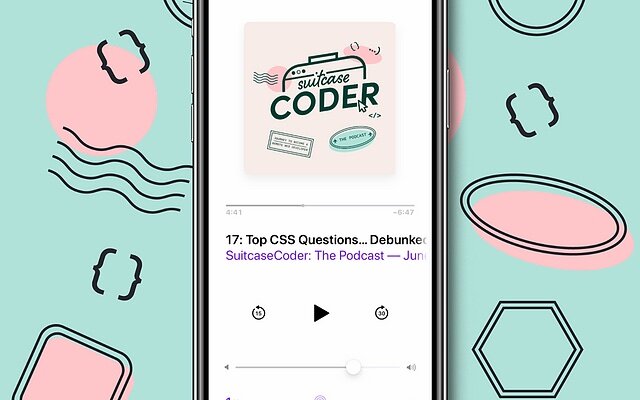 Do Podcasts Help You Work?
Digital nomads listen to podcasts for different reasons. We both find unique value in being able to turn on a resource and dive into the content. Even if you struggle to focus with a story or discussion being played while working, podcasts can be invaluable. 
Helping to Zone In
Personally, I love listening to podcasts while I'm actually working. There's nothing better than setting up my remote office, putting in my earphones, and hitting play. Once I hear the usual intro of my favorite podcast, then I know that it's time to enter the productivity zone. Perhaps podcasts help you to focus too!
Having the necessary equipment is essential for productive work. Check that you have all the necessary laptop accessories and essentials here.
Getting Valuable, Practical Information
Podcasts are a great source of information and can offer amazing tips and insights on various topics. Whether you're looking to upskill in a particular area, or you're simply confused by an element of the digital nomad lifestyle – podcasts often provide real-life examples and practical tips.
Decreasing Loneliness
Living on the road can get lonely at times. Podcasts that host guests in similar positions remind us that we're not alone in our experiences and that there are other people who can relate to our challenges and triumphs. Many even offer tips on how to overcome loneliness. 
Inspiration for Following your Dreams
Motivation plays a large role in digital nomad podcasts. If you need a pick-me-up or a reminder about your end goal, then podcasts can be useful in broadening perspective and reminding us about the reason we embarked on this journey.
Any Podcasts to Add?
Are you a podcast listener yourself? If you are, then we would love to hear from you! What podcasts do you spend hours immersing yourself in?