Wondering about the possibility of Athens for digital nomads? You'll be pleased to know that Greece is a top destination for remote work. Revered as the birthplace of democracy, Athens is a mesmerizing destination that is filled with history, beauty, culture, and close proximity to stunning islands. 
Planning to live in Athens demands a little bit of preparation. You need to research requirements for a Greek visa, whether you can afford the cost of living in Greece, and how the time zone suits your work schedule.
Once you've ironed out all of these details, there's only one thing left to do – pack all of your laptop accessories and essentials, board your plane, and prepare for an unbeatable experience.
* Just to let you know that this article may contain affiliate links. If you click on them we might receive a small commission, at no extra cost to you.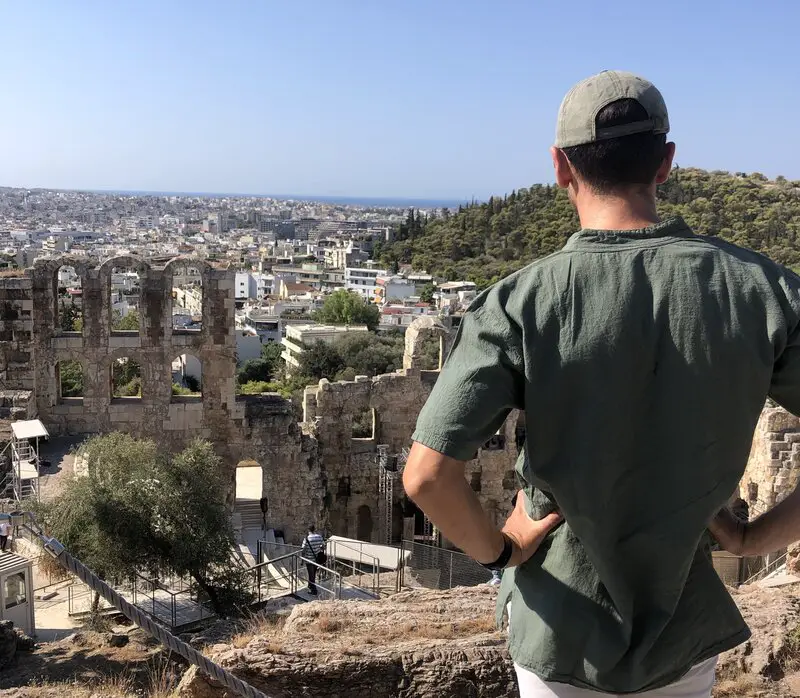 Benefits of Working and Living in Greece
If you love being immersed in culture and history, then Athens is a top destination. When you're not grinding at the laptop, then there are countless activities and attractions to keep you entertained. If you need a break from the big city, then you have a choice of islands to visit (at a small cost). 
Based on our experience, there are a few notable highlights of living in Athens as a digital nomad. 
Brilliant climate full of sunshine and dry heat
Safety of the EU institutional framework
Free wifi and affordable data
Good quality of life
Vibrant nightlife
Great value for money
A safe and friendly city
Long term workers may be attracted to

Greek taxation
Greek Visa for Digital Nomads
As with all countries, the visa requirements for Greece will depend on the passport that you hold, as well as the length of your trip. 
Passport holders from the EU and Schengen areas can enter Greece and stay for up to 90 days. Citizens of the United States of America are also allowed to stay for up to 90 days within a 180-day period without a visa. 
Make sure to learn more about whether you need a Schengen visa before making any plans.
Browse our list of awesome digital nomad destinations with a visa for remote workers.
Best Time to Visit Greece
Gorgeous summer weather dominates the Mediterranean landscape from the months of May through to September. Tourists and travelers flock to the country during these months – and for good reason. During the peak of summer, you may want to escape the big city and spend some time on one of the nearby islands.
The most affordable time to book a flight to Greece is during the months of September and October. May and June are the most expensive months – which are also when the prices for accommodation start to rise. 
Book your flights to Greece here.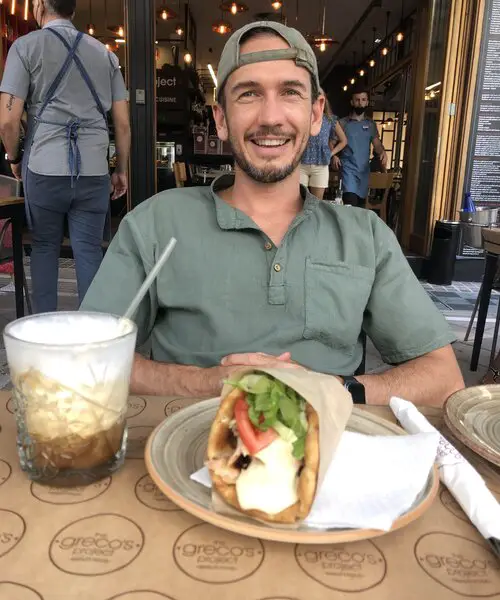 Best Place to Live in Athens
Along with several islands, Athens is one of the best places to live in Greece as a remote worker. However, the city is huge and it can be overwhelming to pick a spot when visiting for the first time. Here are some of the best neighborhoods to stay in Athens as a digital nomad.
Browse places to stay in Athens here.
Syntagma
Overall, Syntagma is an awesome place to stay. It's in the middle of the action and puts you in the heart of Athens' ancient center. The area offers easy access to the city's most iconic attractions, historical ruins, and fun activities to enjoy after work. 
Monastiraki
Monastiraki gives you easy and convenient access to anything that you could possibly need. Known best for the bustling flea markets, the area has a busy metro station, plenty of spots to eat, and the opportunity to rub shoulders with the locals. 
Exarchia
Exarchia is an affordable option that boasts a bohemian atmosphere. Located just outside of the historical center, the area is known for its cafe culture and bold graffiti. There are several historical attractions in the area, and offers travelers a more local Athenian experience.
Piraeus
The former naval port is located on the outskirts of Athens and offers an entirely different experience. Boasting a tranquil, yet vibrant, environment, you'll have your choice of delicious seafood spots and a wonderfully charming place to stay.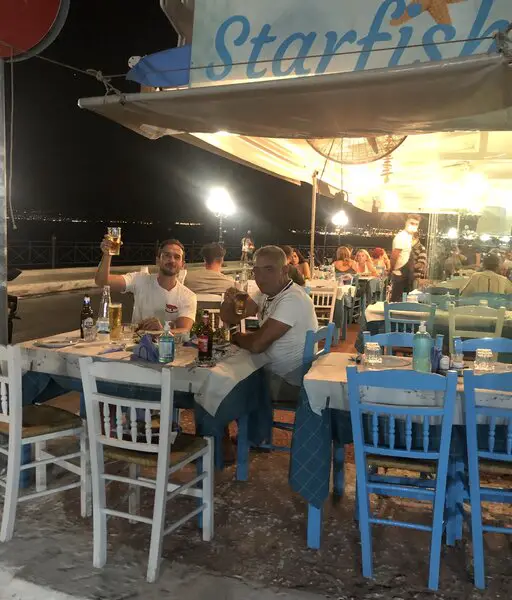 Best Places to Live in Greece as a Digital Nomad
While we're focusing on Athens, that's not to say that we recommend growing deep roots there. In fact, we encourage you to visit the many islands that are easily accessible by ferry (or flying dolphin). Each of the Greek islands offers a unique atmosphere, contributing to special memories. 
Here are a few of our recommended islands to visit as a digital nomad in Greece;
Aegina – our personal favorite, and the closest island to Athens
Chania (Crete) – a large island with many perks
Syros – an unassuming Cycladic gem that is equally as vibrant in the winter period
Volos – a coastal port city in Thessaly
Pelion

 

– newly discovered by digital nomads, with crystal clear waters
Nomad wireless internet is one of every remote worker's biggest concerns – but it doesn't need to be in Greece. Most of the islands in Greece have steady and reliable internet, but it's also worth investing in a portable wifi device. 
Browse portable wifi device solutions here.
Where to Work in Greece
There's a big cafe culture across Greece, and with the steady stream of free wifi, these coffee shops make for a great space to fire up the laptop for a while. Even so, we'd recommend investigating coworking space to use as a more established base. 
There are several co-working spaces across Athens. Each spot offers its own perks, and the cost will be determined by what needs you want to be met. From Stone Soup which offers coworking areas, private offices, and meetings spaces, to the Cube which has an increased focus on tech.
Explore places to work in Athens with Get Croissant.
Need a little guidance while making this decision? Read our blog on coworking offices and spaces.
Cost of Living in Athens, Greece
The cost of living in Greece varies depending on where you set yourself up, as well as the duration of your stay. For example, staying in a single location for at least a month will reduce your rental cost. As a guideline, you can view the following estimates. 
Accommodation
Depending on the size of the space and the area that you want to work, you can expect to budget approximately $450 per month. Make sure that you do your research and pick a spot to stay that best suits you. 
Food and Drink
Feta cheese, pastries, and delicious seafood – the culinary lifestyle in Greece needs to be explored! We recommend treating yourself to a few meals out but also shopping for groceries and preparing food at home. Food and drink should cost approximately $350 per month.
Working Space
The working space will depend on whether you book a Flexi option, hot desk, or a private office. For example, a hot desk for part-time coworkers can cost approximately $105 per month, while a permanent desk for a full-time coworker can cost approximately $187. Weigh up your needs with your budget, and you're sure to find something to suit your needs.  
Daily Living
Athens is a city that needs to be walked until you can't go anymore. Make an effort to tick off the main tourist attractions, and then start to live like a local. Use public transport to save money, join a gym, and embrace the nightlife. Set aside about $230 to live your best life.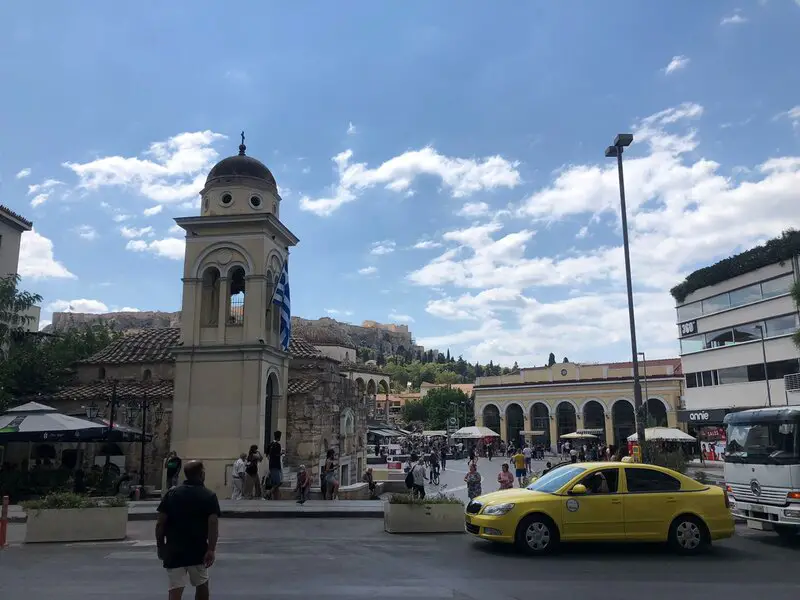 Living in Athens as a Digital Nomad
As a bustling city, there are plenty of activities to keep you busy and entertained when not working. Here are a few ideas to get you started. 
Visit the Acropolis
Stroll through the National Gardens
Discover the Museum of Cycladic Art
Browse the goods for sale at Monastiraki
Hike up Lycabettus Hill
Watch a movie at an outdoor cinema
Embrace the nightlife
See You in Athens!
Athens is a glorious city, and we can't sing its praises enough. There's always something going on, and the passion of the locals is evident in everything that they do. Make sure that you explore the local cuisine, discover the fascinating history, and visit the nearby islands. If you are looking for a beautiful weekend getaway from the city, we recommend checking out Stoupa in southern Greece. It is quite simply exquisite.
Here some more guides for remote working in different cities: