If you are wondering what parts of the world that the Corona Virus has managed to get to, then look no further than this amazing statistical map by our friends at arcgis.com. This map uses data from the WHO, CDC, ECDC, NHC and DXY and local media reports.
These are all really great websites to follow for up-to-date, logical approaches to the pandemic – ain't nobody got time for fake news and speculation!
If you are planning your next trip this can be a great way to find out what areas to avoid, and if you should even go at all. With the map, you can track both cumulative cases as well as active cases from all around the world.
We have recently just left Buenos Aires, Argentina and are now in Chile – which is thankfully one of the least affected countries so far. However, we need to make our way back to South Africa in about 30 days and who knows where we could be by then. You better believe that we'll be keeping our eyes close to this tracker!
Map Of Corona Virus Active Cases
Here is a screengrab from the tracker. In this view, you can see all the active cases around the world, as opposed to all reported cases. This is the view you should check for the most up to date stats.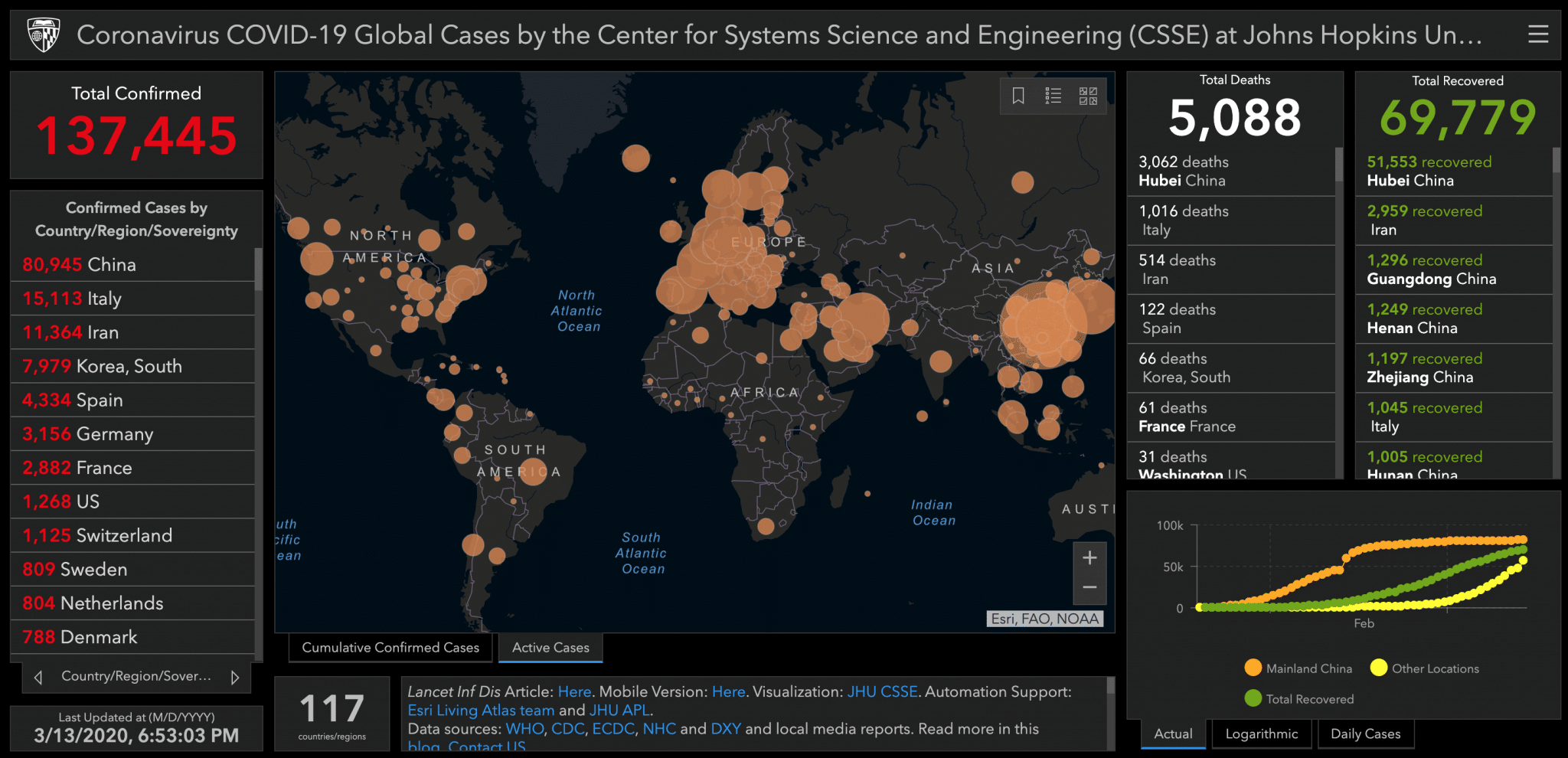 Map Of Total Corona Virus Cases
Use this view to track all total cases from around the world. A handy section on the right-hand side shows the total number of people that have recovered. Hopefully, this number climbs faster than the infection rate.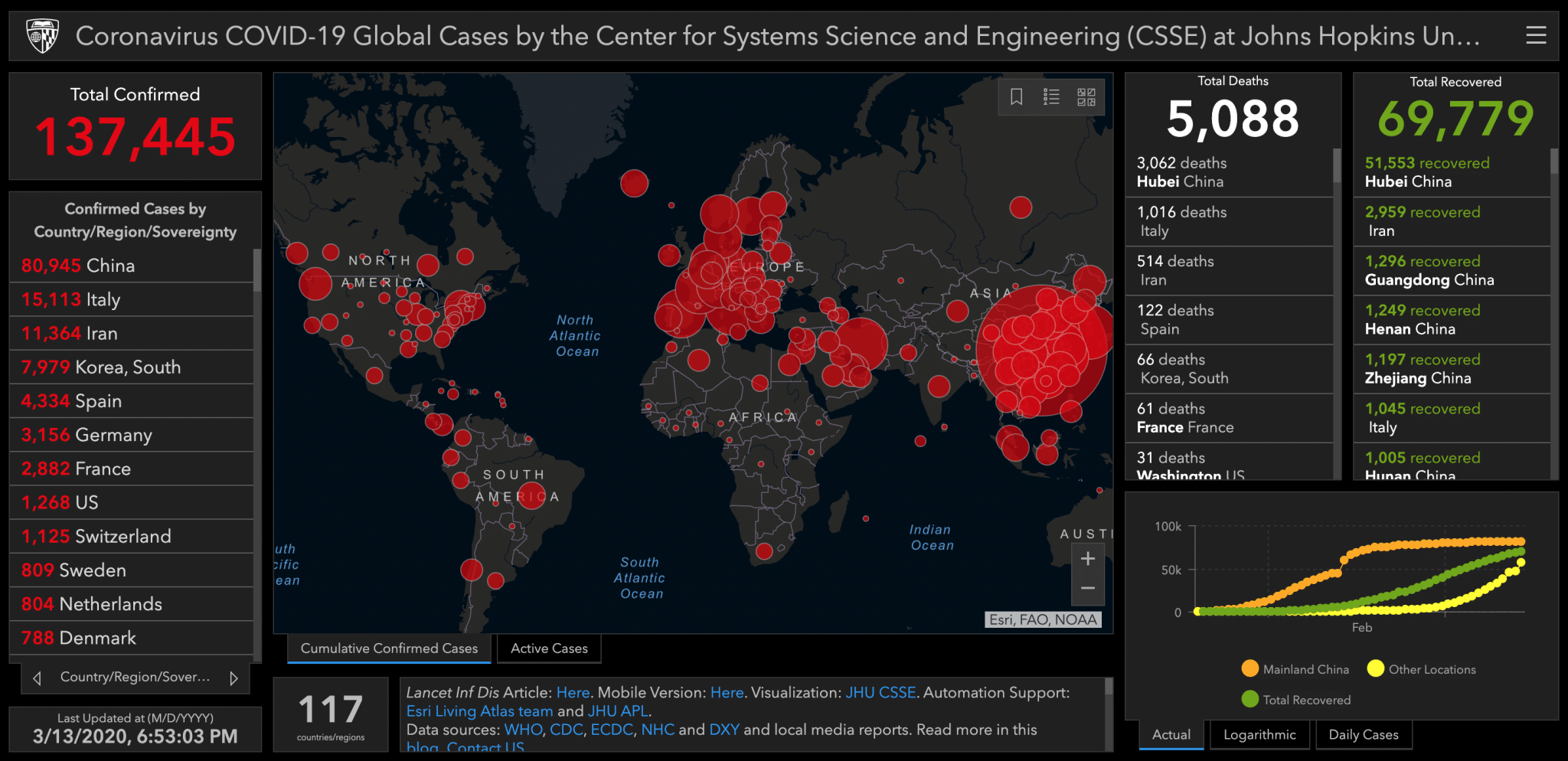 A great way to see how fast we are approaching "the apocalypse" is to look at the infection rate graph. It paints a great picture in determining how quickly/slowly the virus is spreading.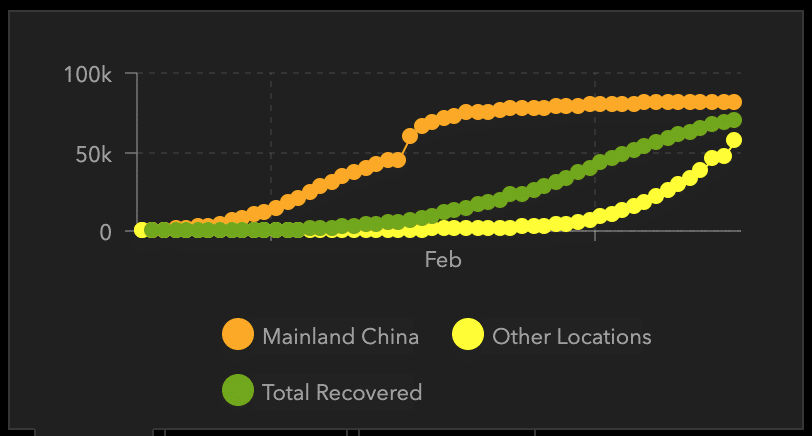 Traveling with the Corona Virus out there is can be nerve-wracking. We hope this map comes in handy when planning your next trip.
We're keeping our eyes and ears alert, and our hand sanitizer ready. We don't want to speculate whether this is "hype" or "disaster", but we do want to be prepared and make smart, informed decisions – whatever they may be.