Have you considered living in Rio De Janeiro as a digital nomad? The remote work landscape in the bustling city may not be the best known, but we'd certainly describe it as a hidden gem. Brazil was the first destination on our list after officially breaking free from the corporate office, and it continues to be one of our best decisions!
If you're thinking about working remotely in Rio De Janeiro, then you're in for a treat. As always, a little bit of preparation can go a long way, so here's a basic guide to living in Rio de Janeiro as a digital nomad. 
* Just to let you know that this article may contain affiliate links. If you click on them we might receive a small commission, at no extra cost to you.
We also spent a bit of time in Florianopolis, the capital city in Santa Catarina. Read more about the beautiful city here.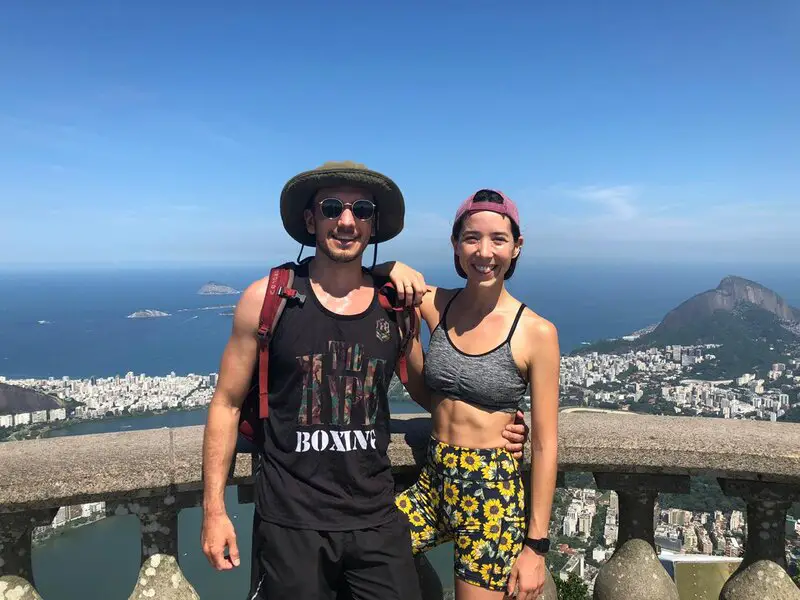 Benefits of Working Remotely in Rio De Janeiro
There are several reasons that we fell in love with the city. Not only is it dripping with culture and pulsing with energy, but it is also well-suited to surfing nomads like ourselves. As a starting point, here are a few of our favorite things about working in Rio.
Affordable cost of living, offering a fantastic experience for a decent cost
The perfect combination of a bustling city and beautiful coastline
Choice of coworking spaces to set up shop
Fantastic quality of life with lots of activities to enjoy and excellent weather
Friendly locals (although, you may want to brush up on your Portuguese)
If you're traveling from the United States, then the time zone difference is manageable
Check out our guide to surfing in Rio de Janeiro here!
Rio De Janeiro Digital Nomad Visa
As it stands, there is no specific visa for digital nomads working in Rio de Janeiro (or anywhere else in Brazil). 
British, American, and European nationals can enter the country without a visa and stay in the country for up to 90 days, with the option to extend for another 90 days.
The only requirement is that your passport is valid for a minimum period of six months from your entry, and you may be asked about the purpose of your visit. In addition, you may be asked to prove that you have enough money to support your stay in the country, but this is seldom questioned.
Even so, Rio is anxious to join the remote work revolution and aims to become more appealing to digital nomads. As a result, an incentive program is in the discussion.
Take note: while a visa may not be required, a Yellow Fever Vaccination certificate is required when traveling from certain areas. So, do your research on what is needed beforehand!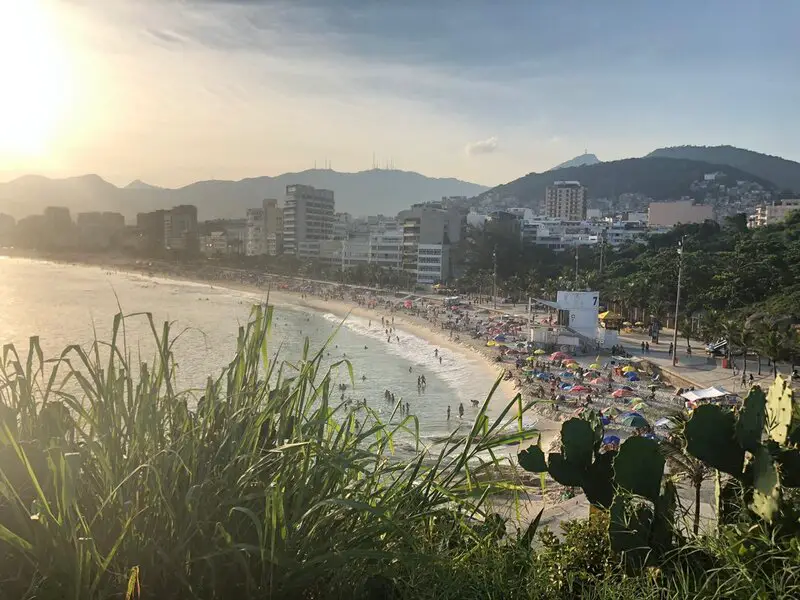 Safety in Rio de Janeiro
One of the top concerns that nomads have about working in Rio is the crime rate. So, it's important to remain vigilant and be street smart when moving around. As long as you're aware, then safety shouldn't be a concern, and you can enjoy the city as you wish.
While it's true that the city is not the safest, there are a few tips to keep in mind. Violent crime is a common occurrence in certain areas, so it's important to stick to areas that you know, especially once the sun goes down. 
In the more tourist areas, there's the constant risk of pickpocketing and purse snatching. With this in mind, it's smart to keep your valuables safe and avoid being flashy with your belongings. 
For added peace of mind, you can look into the best nomad insurance – read our blog here.
Best Time to Visit Rio De Janeiro
When we think back on Brazil, we imagine nights of samba dancing and days of lazing on the beach, sipping caipirinhas. While we think that Brazil is glorious throughout the year, the best time to visit is usually between December and March – but only if you enjoy the heat.
If you prefer more temperate environments, then the autumn months (April and May) and spring (October and November) are more manageable.  
Planning to overlap your digital nomad journey with a surfing trip? Then the months between April to October promise the best swell conditions. In addition, the cheapest time to fly to Rio de Janeiro is in April. 
Browse flights to Rio de Janeiro here!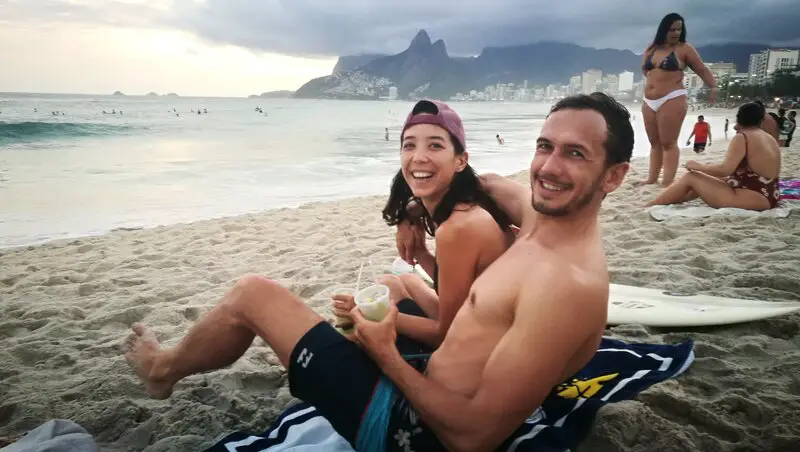 Where to Stay in Rio De Janeiro
For the best experience in Rio de Janeiro, then you need to be strategic about where you stay. While the city is huge, there are certain areas that we'd recommend, and it's best to avoid others. 
Browse hotels in Rio de Janeiro here
Ipanema
We stayed in Ipanema and loved every second. It's one of the coolest places to stay in Rio, boasting a trendy atmosphere. It's home to a younger crowd and one of the best surf spots, putting you in the thick of the action with lots to keep you entertained after working hours.
Copacabana
Copacabana neighbors Ipanema and is one of the best-known areas in the city. The biggest appeal is the long stretch of beach that is scattered with cocktail vendors and sun chairs. Needless to say, it's easy to lose track of time. There are also a few coworking spaces and entertainment venues on the strip, making it the perfect spot to settle in as a digital nomad. 
Centro
If you prefer the historical aspect of a city compared to the beaches, then it's worth considering accommodation in Centro. The area is perfect for nomads on a budget and offers beautiful architecture, fun nightlife, and a lot of cultural stimulation. 
Santa Teresa
We went on a food tour to Santa Teresa and completely fell in love. The old, hilltop neighborhood is super arty and boasts a bohemian mood. There are plenty of fun, quirky spots to visit and gorgeous views to enjoy.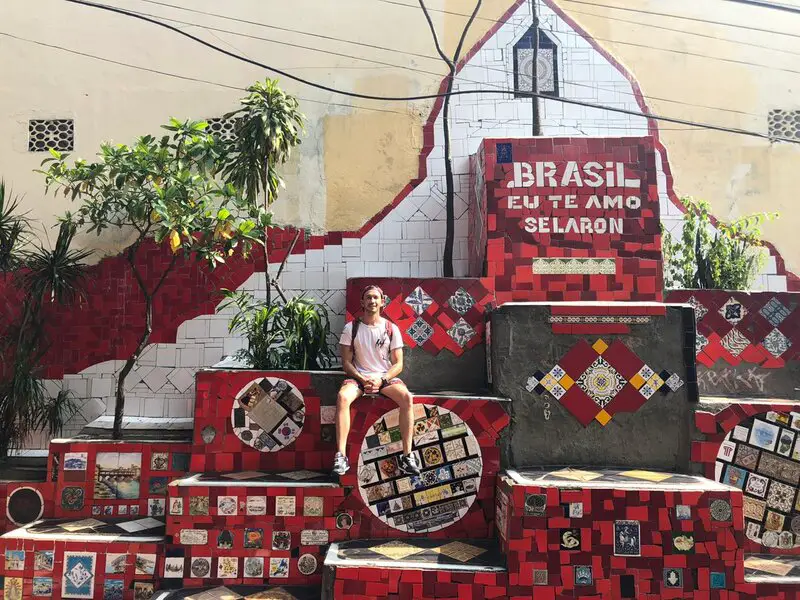 Where to Work in Rio De Janeiro
As a digital nomad, it's important to have a productive space to work. Luckily, there is a choice of great places to work in Rio. If your accommodation doesn't have a decent working area, then you have some of the best coworking spaces to browse.
We recommend using Get Croissant which is an incredible app that lists all of the local coworking spaces and allows you to experience the atmosphere and vibe of each, picking the best one for you.  
Feeling overwhelmed with the options? Read our guide to coworking spaces and offices here.
Cost of Living in Rio De Janeiro
As mentioned, the cost of living in Rio de Janeiro makes it easy to experience the city to the fullest. I was incredibly broke when we arrived in the city and I still had an awesome time exploring what it had to offer. 
Accommodation
As with all cities, there are certain areas that are more pricey than others. If you choose to stay in a tourist-centric area that is digital-nomad friendly, then you can expect to pay approximately $350 per month (for a one-bedroom apartment in the city). 
Food and Drink
Groceries are affordable, and eating out is equally as pleasant for the wallet. While more expensive venues exist, there's a choice of affordable restaurants, cafes, and bars that will serve a delicious meal for roughly $5 and a beer for less than $1. 
Working Space
It's worth investing in a coworking space, especially as the apartments can be smaller in size. As a guideline, you can budget approximately $200 for a steady supply of internet, workspace, and, if you pick wisely, coffee!
Daily Living
We highly encourage you to explore as much of Rio de Janeiro as you possibly can. Book food tours, sip cocktails on the beach, go samba dancing, and join a Brazilian Jiu-Jitsu training gym. You can make the most of your time in Rio for an average cost of $200 per month.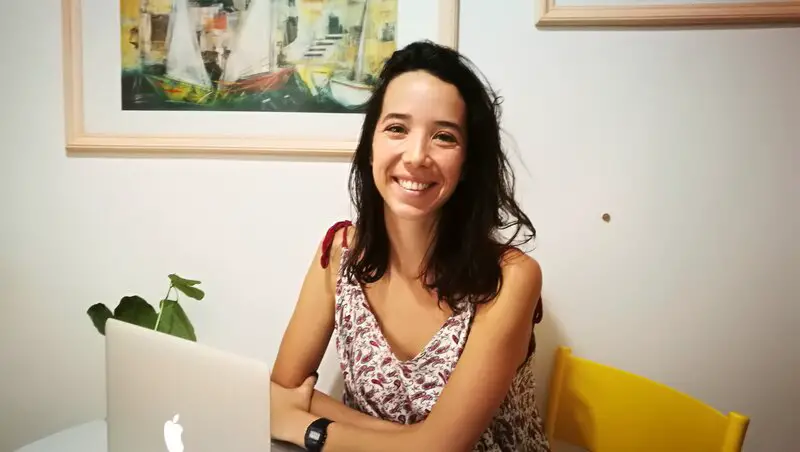 Life in Rio De Janeiro as a Digital Nomad
There's no short supply of fun things to do in Rio once you close your laptop for the day. To help start you off on your Brazilian adventures, you can work through this list of things to do in Rio. 
Visit Tijuca National Park – it's gorgeous!
Surf at Ipanema beach
Go on a food tour
Hike to Christ the Redeemer (or get a tram)
Explore Sugarloaf Mountain
Take samba lessons
Visit Selaron steps in Lapa
Looking for more fun things to do in Rio? Read our suggestions here!
Time to Explore Rio!
Between the delicious food, vibrant culture, selection of coworking spaces, and fantastic surf – Rio de Janeiro is hard to beat. We had such a wonderful time working remotely in the large city, and we're sure that you will too!
Looking for more digital nomad guides? Start your search here…