Controversial content alert! We've been in Brazil for over a month now and have slowly worked our way through our list of activities, ticking off main attractions in Rio de Janeiro. When the day came to visit Christ the Redeemer, we joked about how it will be the first time I was going to take Ollie to see Jesus. Funny at the time (and still is) but there is a far more serious underlying truth to the joke.
We've been wanting to share about one of our biggest struggles as a couple for some time now – that being our different belief systems. People tell you to avoid putting the limelight on "sex, religion and politics". As a result, these integral topics have become taboo.
Knowing that we are not alone in trying to make our differing beliefs work, we decided to disregard the conservative advice of avoidance and share our thoughts (and experiences) on dating and religion.
If you are on this blog to find out about hiking up to the top of Christ the Redeemer, feel free to skip to the hiking section!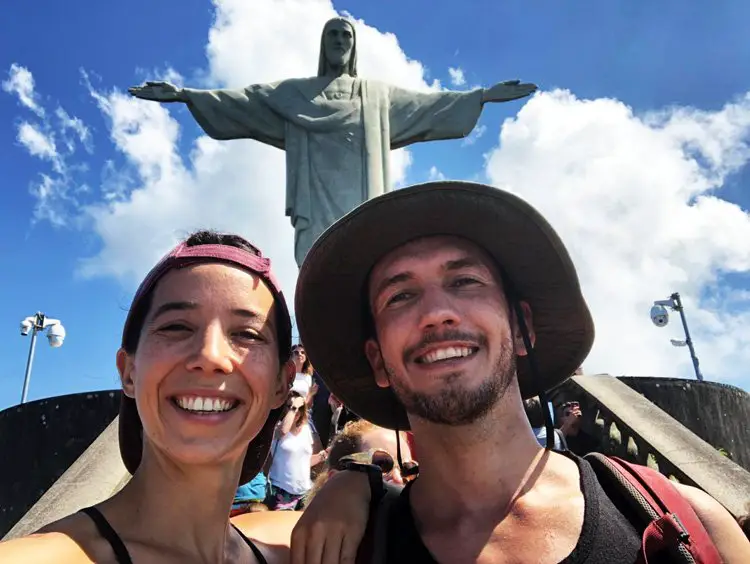 Dating and Religion
It's no secret that travelling with a person can really bring relationship issues to the forefront. Ollie and I believe in two very different "concepts".  Some people will warn you against entering a relationship like this, and others will undermine the effect that it has. It doesn't necessarily manifest in nights of endless tears and passionate arguments, but there is an underlying fundamental difference that can cause tension and discomfort.
What We believe…
For us, our differing beliefs have presented many challenges in our relationship. Three years later, and we are still working through it. Here's how we make it work.
Ollie is Agnostic
"For me, being Agnostic is not believing in anything. No higher power, no deity that has control over us – nothing like god or Allah. But it is being open to the possibility that there is something out there that we don't understand."
Candi is a Christian
"Being a Christian is a big part of my identity and I think that I have a really good relationship with God and that's what it's about – having a higher power. I believe that God is bigger than me, got my back, loves me and has given me an amazing chance at life. "

Feelings of Judgement
In all transparency, we were actually together for a bit of time before I freaked out and called it off. My decision was based purely on the fact that Ollie didn't share my beliefs and I was petrified by what that meant. Although our interest in each other was super tangible, we broke up anyway. It wasn't until a few months later that we decided to give it a proper chance. Although that time apart wasn't happy, it was totally necessary.
Dating someone with a different belief often introduces difficult situations that are out of your control. This is largely due to expanding your comfortable circle of community to include people that think (and believe) differently to you. It's very seldom the fault of these individuals, but feelings of judgement are inevitable.
Ollie felt judged quite a lot by my friends. Essentially, it boiled down to him feeling that friends of mine in the Christian community passed judgement on him from their pedestal of Christianity without even knowing him. The knock-on effect of this was uncomfortable for me and I had to have a few confrontations with people that I care about deeply – both Ollie and my friends.
In the same breath, I felt judged and ridiculed by some of Ollie's crowd. In hindsight, it's quite amusing as the stereotyped judgemental persona is normally attached to the Christian.  This threw me a bit and I started doubting whether I deserved the jokes and exclusion.
We've grown in our communities since then, and the stereotypes have mostly fallen away, deepening our friendships on both sides.
Fears of Dating a Person with Different Beliefs
So while we decided to go for it – and honestly haven't looked back since – we'd be lying if we said we don't still have lingering fears about dating across beliefs.
One of Ollie's biggest concerns is that if we decide to have kids one day, our foundational differences will affect how our kids are raised. Disclaimer: children are very, very far on the radar, but these are concerns none-the-less. For Ollie, sending his children to church would be the same as allowing his children to be taught what he believes to be false.
For me, my concerns are more emotional.  My fears manifest in smaller things. For example, I find discomforting loneliness when I want my boyfriend to pray with me, and I know he won't.
There is a fear that underlies our disagreement. The fact that the love of your life doesn't understand and agree with a fundamental part of your person is an intimidating fear to have to deal with. I'm sure each couple has their own journey and differences in any regard will always prove a point of tension. So, how do you overcome this fear?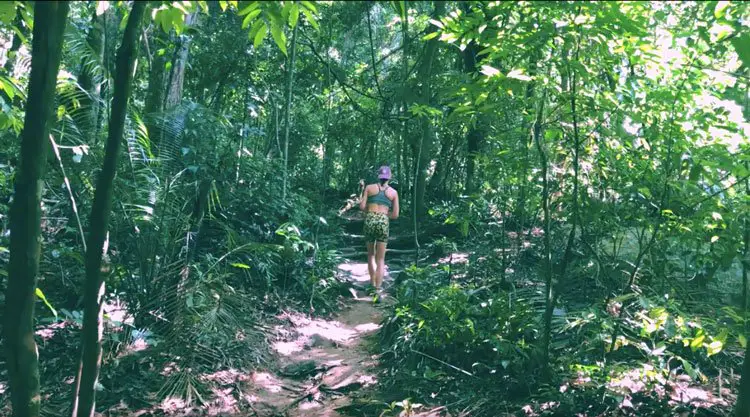 Overcoming Differences
Plainly put – you need to talk about it. Constantly. It's not a once off thing and if you choose to date someone that believes differently then you need to be able to work on it all the damn time. The reason that we are able to share our story so openly and honestly is because we are completely transparent with each other.
We talk about our differences when we are happy, sad, angry and often after a few beers. Most times, it's not easy. It is so important to remain civil and speak to each other respectfully. Personally, I can have a bit of a sharp tongue and a hot temper which I've had to learn to curb. Thank goodness Ollie is calm and doesn't entertain my moods. It's been a huge learning curve in communication for both of us.
Some main communication points we've had to focus on is to respect each other's beliefs, not ridicule each other and learn to find the fun in our differences.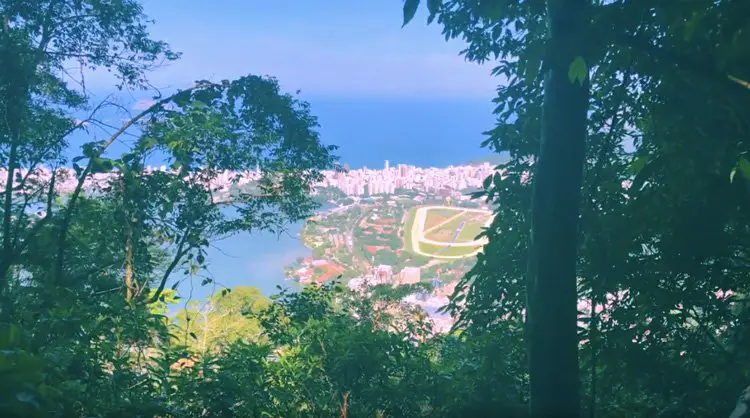 Where We Are Today
During the hours (and hours) of discussion, we have definitely softened towards each other's views. Our relationship has grown dramatically and our patience towards each other has improved.
With that being said, by no means have either of us "changed" the other. Our beliefs are integral to our identity and we love each other exactly as we are. We make sure that we treat each other with respect, take each other on special date nights, make the effort to understand the other person's point of view, and have learnt to laugh at the silly antics on both sides.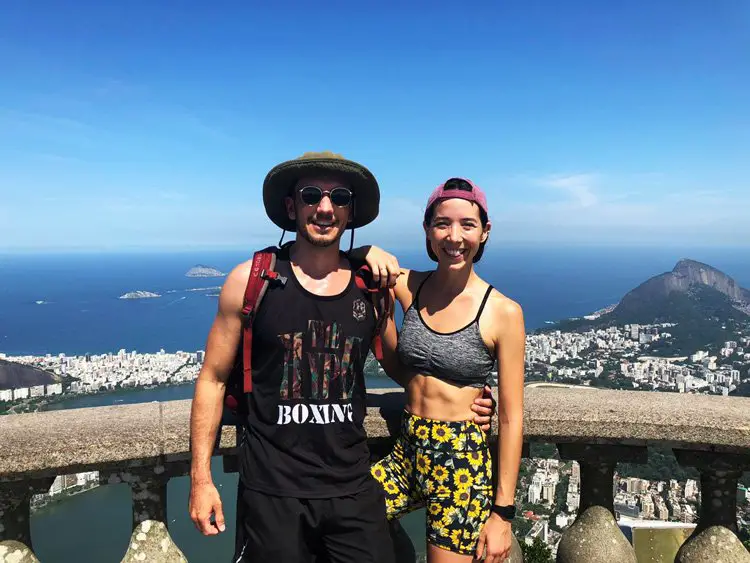 Now, moving on to lighter topics…
Hiking Up To Christ the Redeemer
Christ the Redeemer is arguably one of the most iconic sights in Rio. On the peak of Corcovado mountain, the large statue has up to 4,000 visitors per day! While the tram is the easiest way to reach the top, we thought we'd kill three birds with one stone by hiking up – explore the forest, get a bit of a workout and save money.
If the cog-wheel train, or perhaps a bigger day out in Rio, is your preference, here are some of our top choices for the experience.
* Just to let you know that this article contains affiliate links. If you click on them we might receive a small commission, at no extra cost to you.
Getting There
We got an Uber to Parque Largo, an incredibly beautiful public park at the base of Corcovado. The park itself teems with lush plant life, birds and monkeys, and is definitely worth a visit. After entering the park, we found our way to the start of the hike fairly easily by following the signs for Corcovado.
You will have to sign in at a guard house before starting the hike. The cost to enter the monument is only payable at the top, but a bold Portuguese sign at the guard house warns you that they ONLY TAKE CASH. This caused us to turn around and draw money. The price to enter is R$ 26 (USD $6,5) each.
As a side note, weekends and in-season tickets are double the price. So, if you find yourself in Rio during the week, you can save some money and the monument will most likely be less busy.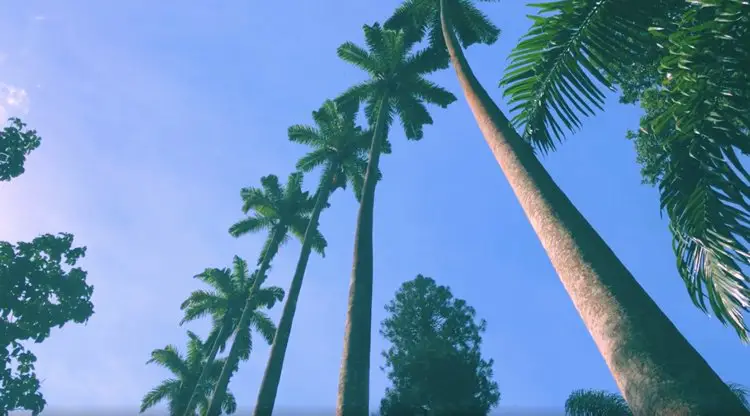 Hiking Corcodovo
The hike to the top of the monument should take about one and a half hours at a moderate pace. Although fairly easy at the beginning, it can get very steep at times. The entire route is about four kilometres and it is breathtakingly beautiful. Neither of us had ever been in an Amazonian jungle like that before so we were overwhelmed by the enchanting environment. The hike was made a lot easier due to regular breaks glancing up through the dark green trees and peeking at the view through the vegetation.
They say to avoid the heat of the day, but in true Ollie and the Captain style, we set off at 11 am. Sure, it was hot, but it was far from unbearable. The entire route is under the cover of beautifully tall trees so we were never in direct sunlight until we got to the monument. Brazil is not a conservative country at all, so I was very comfortable in my crop top and it didn't take Ollie long to lose his vest (much to my delight).
If this description has tickled your fancy, but you'd rather have a guide for hiking Christ the Redeemer – you can do that too!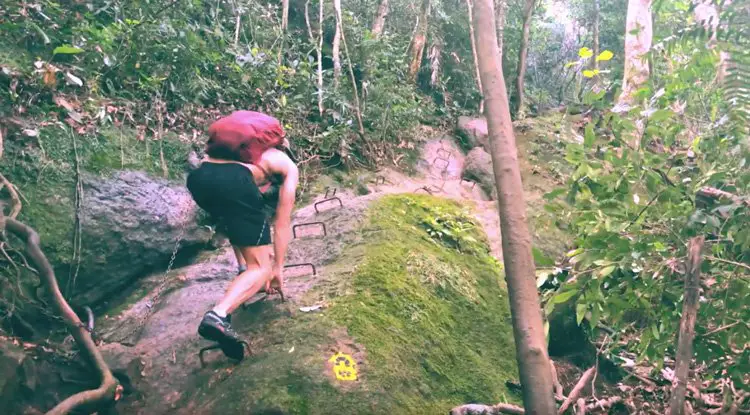 Christ the Redeemer Monument
Once you get to the top, you will be expected to pay the entrance fee (in cash). Don't be shocked when you see people sprawled out on the floor. These people are trying to get the whole of the gigantic Christo statue in the shot. Just walk a little bit further down and you will find the ultimate view spot where you can get a picture with Jesus without losing your dignity.
Take the time to absorb the incredible panoramic views at the monument. Seriously, they are unreal. We packed sandwiches (watch the end of the video where Ollie tries to feed the "holy" pigeons) but there is a restaurant if you want to indulge.
As a tip: prices of items (souvenirs and food) and the top are exorbitant, geared towards those who habitually fall into the tourist trap. As an example, water cost us R$ 6 (USD $ 1,5) where it only costs about R$ 2 at our local beach (USD $ 0,5).
Hiking Christ the Redeemer is by far the cheapest, most fun and exciting way to get to the top of the mountain! Just be careful that if there have recently been heavy rains, the trail will be incredibly slippery!
If you haven't subscribed to our YouTube channel or followed us on social media – here are our links.
Thank you to our homie Roland Albertson whose sweet track was featured half way through the video.
Song: Million Years by Roland Albertson
To be released on Spotify and iTunes 1st June 2019. Follow Roland here to get it first!
Spotify = https://open.spotify.com/artist/0Dmjiss9CK41se70OomBN0?si=hUAYyXaUR5mjBsS_2FOzgg
iTunes = https://itunes.apple.com/gb/artist/roland-albertson/id366483678
<script>
fbq('track', 'ViewContent');
</script>