Hoi An is one of the many dreamy places in Vietnam that will leave you feeling like you've been frozen in time. The beauty of Hoi An is found in its 18th-century French architecture, which undoubtedly instills romance into your heart.  The quaint streets lit with lanterns and painted with color sweeps you into a novel setting that quickly becomes as wistful as Alice's thoughts about Wonderland. And this leads me to share my Hoi An travel guide. 
The Ultimate Hoi An Travel Guide
This Hoi An travel guide is full of tips and tricks that are as golden as the evening light over the canals.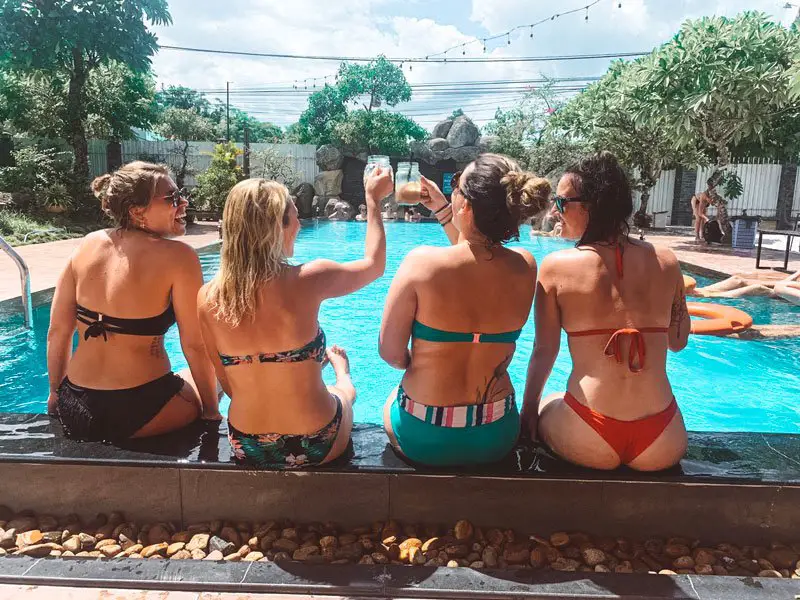 How To Get To Hoi An
There are quite a few different ways to get to and around Vietnam.  Having these options means that you can find the perfect fit according to the amount of time you have in the country.  The mode of transport also depends on where your departure is from.
For more tips and tricks on how to travel Vietnam cities check out our Hanoi travel guide
Airlines
Budget airlines are a great way to travel for those who have a little less time or patience.  Vietjet is definitely the leading airline when it comes to air travel in Vietnam.  The further in advance that you book your ticket, the cheaper it will be.  However, it is also a great last-minute option for those who enjoy letting their days unfold in a more surprising way.
Tickets can be booked online or at any number of travel agencies found scattered throughout the cities of Vietnam.  Make sure to add your luggage to your booking which comes at an extra fee.
Your flight destination is actually to Da Nang, where you can then get a Grab (Asia's version of Uber) to your accommodation.  This is definitely the most convenient way to get to Hoi An, especially if you are traveling in a group and can split the fare.  Alternatively, you can arrange an airport transfer with your accommodation, a service which most offer.  
Buses
If you have read our Ha Giang Loop travel guide, you will know about the famous and fantastical Vietnamese night buses.  Always a sure way to get around Vietnam, these quirky buses come in at cost-effective prices.  The cheaper $17 involves a not so short 17-hour ride from Hanoi or Ho Chi Minh city. Buses have toilets on board and stop along the way for leg stretches.
Motorbikes
The Hai Van pass is another one of the beloved motorbike routes that gets engines revving and hearts racing.  Located north of Da Nang, the pass can be experienced in a few different ways.
It is offered as a day trip by the majority of accommodation in Hoi An, so if you fly in don't feel like you're going to miss out.  These day trips can be booked through your hostel the night before. They are all well run and they assist in renting the bikes and navigating the route.
Another common way to experience the drive is to bus into Hue and rent a bike to drive down to Da Nang/Hoi An.  The Hai Van pass is a well-loved strip of road with breathtaking views and has the business to support its ever-growing demand.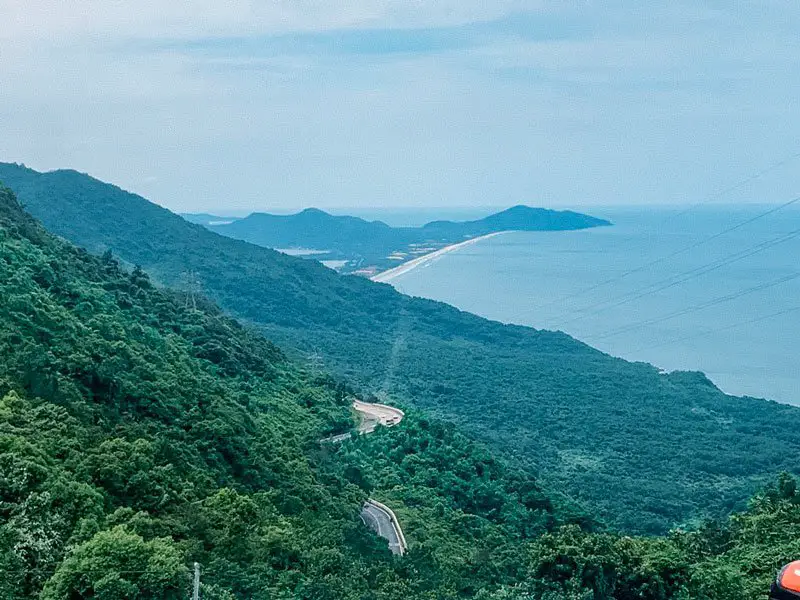 Where to Stay
Hoi An is split into two appealing locations.  The first is along the beach, and the second is in the bustle of the old quarter.  There are advantages and disadvantages to both.
Cua Dai Beach
Staying along the beach in Hoi An definitely gives you the feeling of a relaxed tropical holiday and provides those sea views that dreams are made of.  You can find budget accommodation in the coastal homestays or you can live it up in the resorts and Hoi An hotels.  
The advantage of staying along the coast is obvious, you are close to the beach.  If sea swims, tanning, and lazy cocktail drinking is your priority then this is definitely the best accommodation option for you.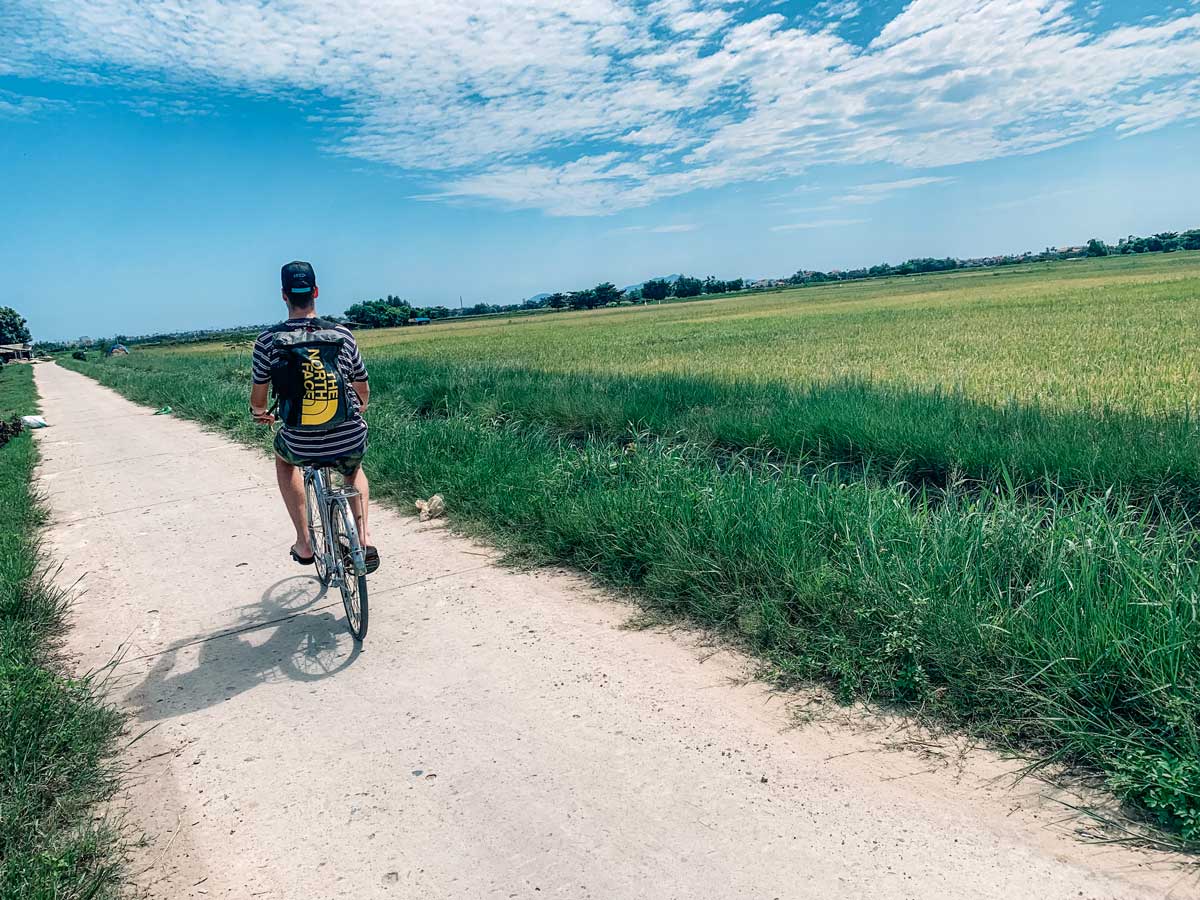 Hoi An Old Town
The Hoi An Old Quarter, in all of its World Heritage site glory, is located a fair walking distance from the beach.  It is between five and seven kilometers (three-four and a half miles).  The old quarter of Hoi An is full of all the activities that Hoi An has to offer.  From markets to canal boat rides to all of the hostels and parties. It is definitely the life and soul of Hoi An.
The advantage of staying in this part of Hoi An is having all activities and restaurants at your doorstep, but being a bicycle/scooter's ride away from the beach.
Hostels
The hostels in Hoi An are some of the most fun hostels I stayed in during my time in Vietnam.  The Tribee group has definitely dominated the hostel market and has got their accommodation fine-tuned down to a T.
There are five Tribee hostels; Tribee Ede, Tribee Kinh, Tribee Cotu, Tribee Cham and Tribee Bana.  As well as their sister hostel Cococha. All hostels are alike in their spirit, set-up and the parties bounce between all six locations.
It feels near impossible to spend money at these hostels as there are free drinks, food, and tours almost every day, with the atmosphere to go right along with it.
* Just to let you know that this article contains affiliate links. If you click on them we might receive a small commission, at no extra cost to you.
Things To Do In Hoi An
There are so many amazing activities to do in Hoi An.  We arrived in Hoi An planning to spend just a few days there and ended up spending over a week in the captivating town.  We really had to force ourselves to move on- it was either that or start organizing visas and jobs.
Tailors
Hoi An is famous for its tailors and more than one can be found on every corner.   It is such an experience to be able to go in, design whatever you want, choose the fabric and have it made to fit your body exactly to your taste.  The process generally takes about three days but can be done in whatever time limit you have.
We decided to go with Ba Ri Tailors and loved working with our main girl Cherry.  The banter was rife and the quality of our garments was high.
Canal Boats
Strolling down to the canals during the early evening to watch the sunset is a great daily activity to round off the hot days in Hoi An.  You can stop along the river at any number of the boats for a romantic sunset cruise. Be prepared to barter your price down to get a reasonable rate.
Hoi An Restaurants
Hoi An boasts a huge amount of restaurants to try out.  Ranging from local cuisine to the beloved French and Italian, you're sure to find something to suit your taste buds.  It must be said, the closer you are to the canals, the higher the price. Almost every restaurant, however, has a happy hour during the day which should be taken advantage of.
Day Tours
All of the accommodation in Hoi An offers a wide range of tours.  The most popular of these tours is the Hai Van Pass, the Hand Bridge/ Golden Bridge (as seen on Instagram), and the basket boats tour.  All tours can be arranged the night before so there is no pressure to plan days in advance.
Check out some of these amazing tours in and around Hoi An: 
Market
The night market in Hoi An is a great lively activity in the evening if you need a break from partying.  Located just beside the canals, crossing the Hoi An Japanese Bridge, the market is an Aladdin's cave of food, trinkets, clothing, and memorabilia.  I suggest skipping dinner and feasting on the many street food options that can be found in the market.
The walk back to your accommodation at night makes you feel like you're in another town.  The old quarter bursts into life as soon as dusk becomes midnight blue. Dancers, music, dragons, and lights all fill your senses in a way that the beating of the day's sun doesn't allow.
Tattoos
Nothing says, "I had fun in Asia", like some fresh ink.  Gather a group and get something silly, or work with the artist for a statement piece.  Hoi An boasts some great tattoo shops. Trendy, cool and edgy, it's easy to forget you're in Vietnam when you step inside the doors of some of these establishments.  We used 1984 Studio and just walked in for a good time one evening, although making an appointment is preferred.
Hoi An Nightlife
The nightlife in Hoi An is incredible and can be experienced any night of the week.  The hostels do an amazing job of hosting beer pong tournaments, pool parties, and the most beloved neon parties.
By the time you reach Hoi An, you should be acquainted with the festivities of Vietnam, and Hoi An is no different.  Again, the hostels have their entertainment well organized. Assisting travelers from place to place via walking or free buses.  There's always free shots and bad dancing to follow.
Safety First
Something needs to be said about the after-party ride home in Hoi An.  Travelers generally seem to have a good 'street smart' thing going on but extra attention and vigilance need to be paid in Hoi An.
Stories of theft, kidnapping, and sexual assault circulate constantly with fresh content coming in daily.  Catching bikes home after partying should be done in twos. If you feel like you are sober enough to go alone, make sure your driver stops under a street light and have the correct amount of money ready for your payment.
This kind of advice may seem obvious or redundant, but Hoi An really is one of the few places in Vietnam where caution can't be thrown into the wind, especially late at night after 5 beers, 4 rum and cokes, and 20 free shots.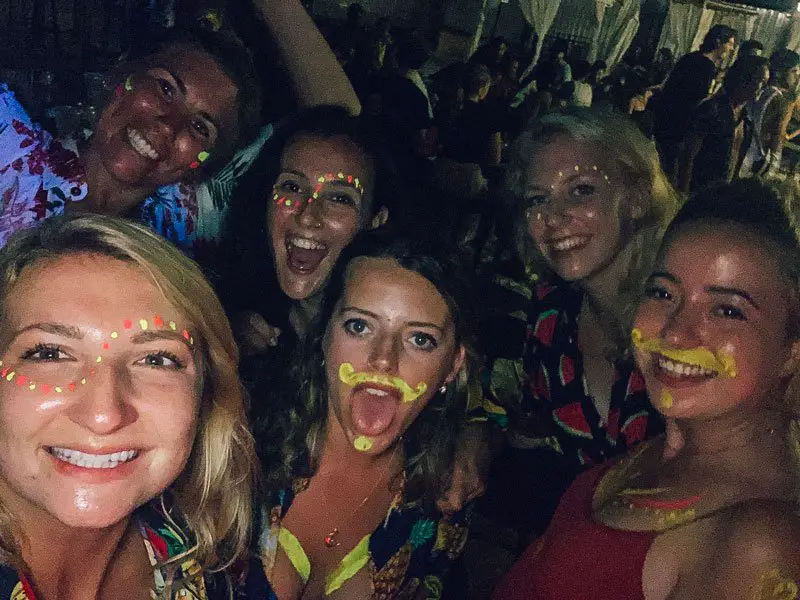 Final Thoughts on Hoi An, Vietnam
However, as any traveler knows, beyond these safety concerns, is a world of culture, adventure, experience and eye-opening activity which only enriches our lives and souls.
Embedded in the small streets of Hoi An is all of these characteristics ready to envelope all those who find themselves wandering through. Hopefully, this Hoi An travel guide will kick your adventures off on the right foot.