Plan on traveling to the Philippines? The Philippines is fast becoming a popular destination in South East Asia.  But unlike the more well-visited island of Bali, which you may have read about in our Canggu Surf Guide, it seems the Philippines is a decade or two behind.
This means wild, untouched landscapes and authentic cultural experiences are all there for the avid traveler to behold.  What it also means is that a bit more care and time needs to be taken when planning your trip.
This is a guide on what to know while planning your trip to the breath-taking Philippines.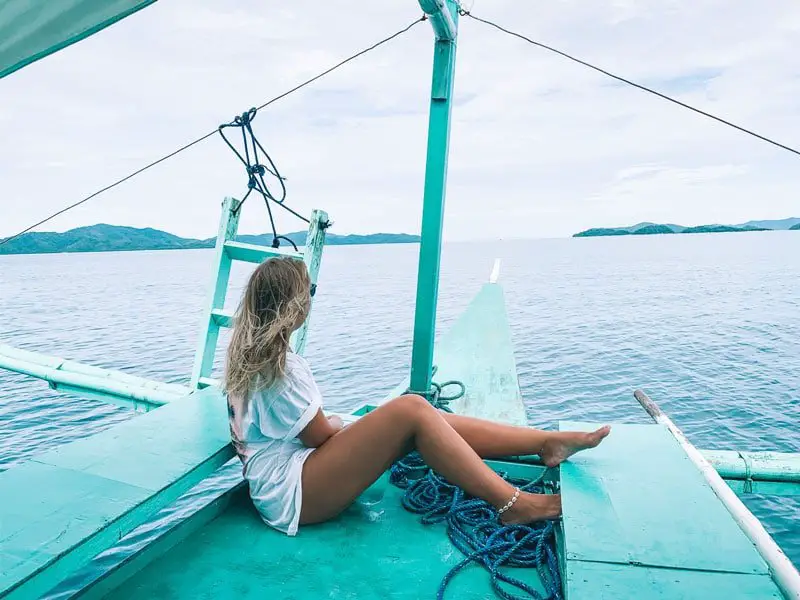 Planning Your Philippines Trip
The Philippines is made up of 7641 islands vastly spread over the North Pacific Ocean.  The Philippines is wild and much more untouched than what many may be used to.
This means some careful planning ahead of time makes a world of difference before embarking on your adventure. This guide should help you prepare before traveling to the Philippines.
Best Time Of Year For Visiting the Philippines
Like most tropical countries, the Philippines' best time to visit is according to "rainy" and "dry" seasons.  The Philippines' dry season is traditionally between November and April.
The reason I say "traditionally" is because weather and environmental trends are changing drastically due to global warming and the Philippines is one of the many examples of the overwhelming changes our planet is experiencing.
I made my way to the Philippines mid-November and experienced my very first typhoon.  While the most recent devastating typhoon hit 25 December 2019.  This goes to show that although you can hope for the very best, even "dry season" isn't guaranteed sunshine.
Although rum, coca-cola, and coconuts are always a guarantee.
With all this in mind, the rainy season gives travelers lower, off-season prices but a wetter climate. On the other hand, dry season gives hiked prices, but, traditionally, sunnier weather.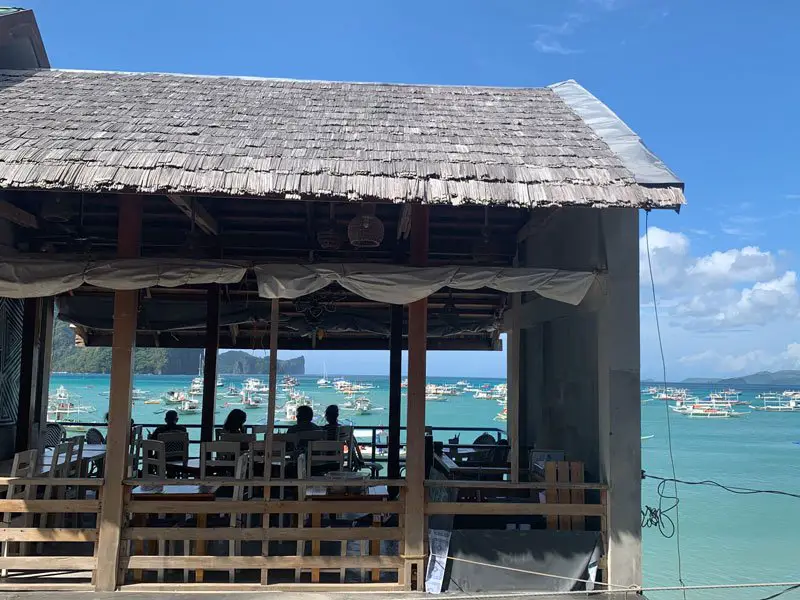 Plan out your route
As you may have read in the previous blog about Hanoi, Vietnam, you would know that I am a traveler who likes to go with the flow. I enjoy being surprised by changes to an itinerary, and adventure in a very spontaneous way.  Realistically the Philippines is a country where this is far more difficult to do.
The Philippines is a tough nut to crack in terms of planning.  Islands are a lot further away from each other then you may expect and many have to be flown to, rather than be transported by boat.  However, the Philippines is like a cricket match, and whether you're traveling by boat or airplane, it's all weather permitting.
First things first
The first bit of planning I would suggest is to fly straight to Palawan from Manilla if you are unable to get a direct flight.  This is because Manilla itself is not boasting natural beauty and life-changing activities.  In essence, it is an overwhelming large Asian city which I chose to avoid completely.
Palawan has two airports, Puerto Princesa and El Nido.  I would suggest flying into Puerto Princesa and immediately moving to the jungle accommodation B&R Hostel Nagtabon.
Puerto Princesa, like Manilla, does not have much to offer in terms of beauty or activities but the reason I suggest flying in there is so that you can experience the north of the island before heading down towards El Nido where travelers then catch a boat to Coron and other islands or fly out to further islands like Cebu or Siargao.
The adventure begins
After exploring the north of Palawan and moving slowly down south the port town of El Nido will be your exit.  Although flights and tours can be booked online prior to your arrival in the Philippines it is important that all transport is weather dependent.  The Coast Guard gives a green or red light every morning to tour operators and ferry companies whether or not boats can be run that day.
* Just to let you know that this article contains affiliate links. If you click on them we might receive a small commission, at no extra cost to you.
Here are a few highly rated tours to choose from.

Check before booking what the various companies offer in terms of waiting lists, contingency plans and be prepared that no matter where you visit, you may have to drink, eat and be merry while you wait for the storm to pass.
Below is my suggested route to enjoy as much of the Philippines as possible.
As you can see this is based on the idea that you arrive and depart from Manilla.
From Manilla fly to Puerto Princesa, Palawan and make your way around the island until El Nido.
At El Nido island-hop to Coron.
From Coron fly to Cebu.
Cebu to Bohol can be done on a ferry.
From Bohol either ferry or fly to Siargao.
And finally, fly back to Manilla to return home or to your next destination.
If you're looking for convenient and affordable ferry tickets, then 12GoAsia comes highly recommended (from personal experience). 
Packing List for the Philippines
The Philippines is renowned for having little to no wifi, dodgy cellphone reception, even dodgier electricity, and limited infrastructure.  Regardless of that, this country has so much more to offer than our millennial creature comforts.
This packing list will help you to be prepared for the Philippines has to throw your way:
A pair of slip slops
A pair of trainers (for hikes)
Socks
Underwear (unless you're impartial)
Light summer wear (shorts, t-shirts, dresses, etc.)
A rain jacket (in case that typhoon hits)
Sun hat and sunblock
Sunglasses
Swimming costume
Sarong (I find this so much easier to travel with rather than a towel)
Toiletries (shampoo, conditioner, body wash, face wash, moisturizers, deodorants, etc.)
Battery pack (I found this essential as you never know when you may not have electricity)
Camera (specifically a GoPro since most activities are water-based)
A day pack to use during tours
A book (for those rainy days and you need to do something that doesn't involve the bar)
Basic first aid kit (this is specific to what you know you need when traveling. There are pharmacies but they are far more few and far between then Indonesia)
Mosquito repellent and after-bite cream
Headlamp (torches on your phone obviously work but searching through a backpack with one hand can be annoying AF)
For a different kind of packing guide, check out this Digital Nomad Packing List.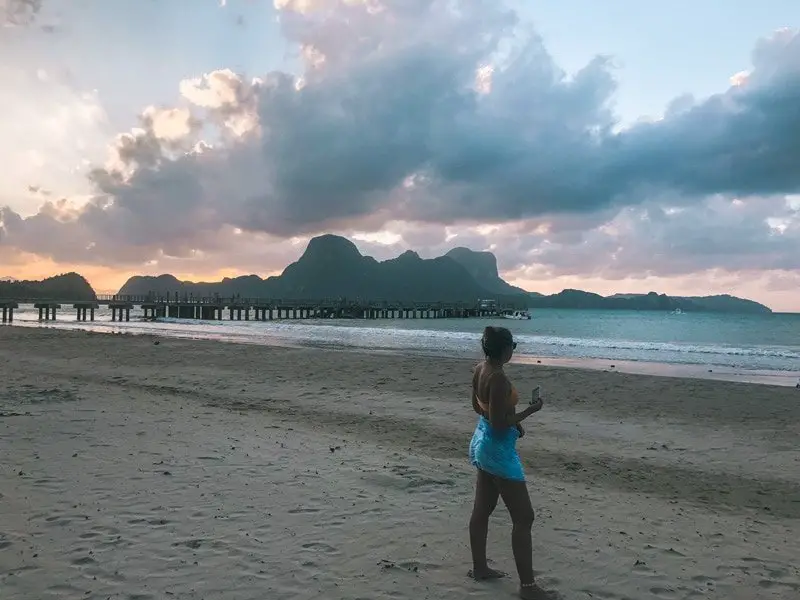 Philippines Travel Tips
These are some more golden nuggets of information to help you along your way to your big adventure. These are just a few.
Money
One thing that should definitely be noted before you leave to travel the Philippines is money.  The Philippines predominantly works with cash, the Philippine peso.  This is all well and good, except that ATMs are scarce.
Even in Manilla's international airport, there was not an ATM in sight.  I suggest exchanging money before going to the Philippines, even if it is just enough to buy water while waiting for your connection in Manilla.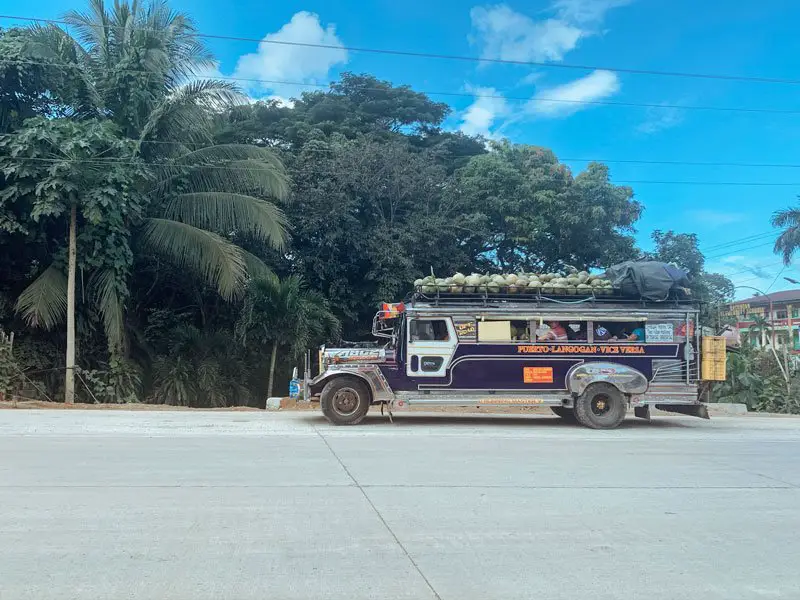 Barter
Like a lot of Asia, the Philippines is infamous for its haggling culture.  Be prepared to barter for most things, especially when it comes to grabbing a motorized tricycle to get around.  These tricycles are the Philippines' version of the Indian tuk-tuk and are the main mode of transport, along with scooters and infrequent public buses.
If, like me, you struggle with haggling, and just generally say yes to any absurd price, then this guide on how to avoid getting ripped off is definitely going to help you (thanks Ollie).
Food
I had heard from many of my vegan and vegetarian friends who traveled the Philippines before me that it is so difficult to find veggie-friendly options.  However, luckily, I didn't seem to struggle with food.  Due to growing tourism in the Philippines, there is a larger demand for vegetarian options and the people have provided.
I am known for not being very fussy though, and can generally live on rice and soya sauce for weeks.  However, if the food is a worry for you I would suggest packing a few dry snacks for emergencies.  Things like nuts and date balls are a great option to tide you over until you get to a restaurant or convenience store where you can find something suitable.
Final Thoughts
The Philippines is an extremely special and unique part of the world and those lucky enough to walk through its jungles, swim in its crystal clear waters, interact with its loving people and knuckle down and bear witness to its storms will have their hearts changed forever.
As Jose Rizal said, "The divine flame of thought is inextinguishable in the Filipino people, and somehow or other it will shine forth and compel recognition."
Hopefully, this travel Philippines guide allows you to prepare for your trip in a way that only leaves room for awe and amazement during your experience in the Philippines.